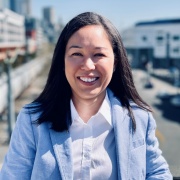 Catherine Hankins
LifeCenter Northwest
Catherine is proud to be the Director of Tissue Donor Services for LifeCenter Northwest. After discovering the world of tissue donation, she knew she had found her career path. She has held various positions including Recovery Coordinator, Organ and Tissue Administrator On Call, Manager of Tissue Recovery and Communications Center. Over her years in tissue recovery Catherine has participated on various councils and workgroups for both AOPO and AATB, served as past chair of the AOPO Tissue council, is a member of the AATB Accreditation Committee and currently serves as Co-Chair of the Accredited Tissue Bank Council.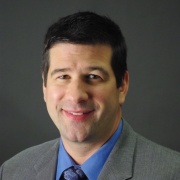 Dan Lunn
Nevada Donor Network, Inc.
Dan Lunn has spent more than 25 years in the donation community. He currently serves as Vice- President of Tissue Operations at Nevada Donor Network (NDN), the federally designated organ procurement organization (OPO) responsible for facilitating organ, tissue and eye donation statewide. In this role, Dan provides direction and coordination for the operations of the Tissue, Ocular, Donation Services, Birth Tissue and Northern Nevada Departments. Prior to joining NDN, Dan has held positions in senior leadership and clinical roles within OPOs, tissue banks, eye banks and tissue processors.

Dan is an active member of the American Association of Tissue Banks (AATB) and currently sits on the AATB Board of Governors, serving as Co-Chair of the Accredited Tissue Bank Council. Additionally, he currently serves on the AATB Standards Committee. His past industry affiliations include the following: AATB Accreditation Committee member (2020-2022) and Vice-Chair, Program Committee (2011-2014); Tissue Council Chair, Association of Organ Procurement Organizations (2018-2019); Eye Bank Association of America (EBAA) Board of Directors (2016-2018) along with being a member of the EBAA Accreditation Board (2016-2019).

Dan received an advanced management certificate from Washington University in St. Louis, Missouri, and has master's degrees in business administration and health sector management from Arizona State University in Tempe, Arizona. He is a certified tissue bank specialist and eye bank technician.

Dan's accomplishments and achievements reflect clear vision, leadership, a tireless work ethic, and unblemished integrity that elevates and supports donor families, transplant recipients, health care workers, and industry partners.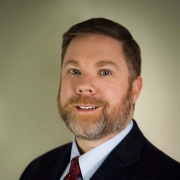 Larry Suplee
The Gift of Life Donor Program
Larry Suplee is Gift of Life's vice president of the Transplant Information Center (TIC). He oversees the allocation of organs for transplant and research. Mr. Suplee plays a key role in leading and implementing innovative strategies to maximize kidney and pancreas utilization. He is also responsible for overseeing the evaluation of all referred patients for tissue donation, including donation discussions with family members of potential donors and the coordination of eye and tissue donation activities. He joined Gift of Life in 2000 as an in-house coordinator.

Mr. Suplee has published abstracts and presented papers and posters nationally and internationally on best practices related to organ allocation and tissue donation. He currently serves on the UNOS OPO Committee, UNOS IT Customer Council, and has volunteered for various UNOS project workgroups. He is vice-chair of AATB's Accredited Tissue Bank Council. Previously he has served on multiple workgroups for AATB including the Universal Donor History Questionnaire for Organ, the Tissue and Eye Donation Task Force, the Consent and Authorization Task Force, and the Tissue and Eye Donation Stakeholder Review Focus Group. He is the recipient of the 2013 Network for Pancreatic Organ Donors (nPOD)'s Hero Award for Outstanding Dedication to Type I Diabetes Research.
He has a bachelor's degree from West Chester University and a Master of Science in organizational and strategic leadership from Neumann University. He is also a certified tissue banking specialist.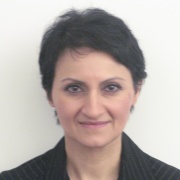 Luba Ashurov
LiveOnNY
Luba Ashurov joined LiveOnNY in 2002 as a per-diem Tissue Recovery Specialist.  She transitioned to a full-time position when she was promoted to Tissue Recovery Manager in 2012, and Tissue Services Director in 2020.  Prior to joining LiveOnNY, Luba worked at NYULMC in the OR, assisting surgeons in the Dept. of Neurosurgery, and held a faculty position at NYU.  Luba graduated from the NYU School of Allied Health and the NYU College of Arts & Science where she received a Postbaccalaureate in Health Studies degree.  

Goals and Objectives:  To work with AATB and the Council members to continue to promote uniform and best practices for tissue donation and enhance educational opportunities for the RADE members.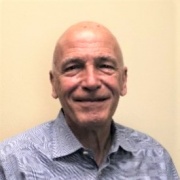 Ed Huppman
Life Alaska Donor Service
As president and CEO of Life Alaska Donor Services for the last 4 years, my commitment is to continue to provide the opportunity for all Alaskans to donate. This, in turn, ensures that the Alaskan medical community will receive an ample supply of transplantable tissues for those Alaskans in need. The goal of Life Alaska Donor Services is to make sure that tissue, donated by Alaskans, is potentially made available to Alaska's local hospitals, when possible, to enhance the health of our Alaskan Community.

After graduating from Shady Side Hospital nursing school, I began my career as a critical care nurse in Pittsburgh at Presbyterian hospital which is now UPMC. I was recruited by CORE in 1986 and remained in our industry to this day. I have also served as a transplant administrator for Cedars Sinai Medical Center, an Executive Director for Sacred Heart Medical Center OPO, and was instrumental in the merger of both OPOs in Washington state. I then went on to join CryoLife for 6 years as an Area Director and shortly after my hire, I became the National Donor Services Manager and ME/C Liaison. I then joined RTI Surgical for 11 years and became an Area and Field Director where I was instrumental in growing the newly formed Texas Division of RTI Donor Services.

I have been an active member of AATB for approximately 25 years and served on the Accredited Tissue Banks Council for most of those years.

My goals should I be elected are to continue to support the development and growth of the organization and membership. Be a good listener to our membership and address comments and concerns in a timely professional manner. To remain transparent and never sacrifice my integrity no matter what the situation, both publicly and professionally. Continue to provide leadership in innovation and technology wherever possible.