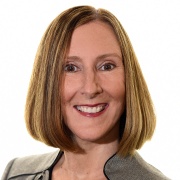 Patricia Darrigan
Legacy Donor Services Foundation
Patricia L. Darrigan, CTBS, is the Director of Communications and Public Relations at Legacy Donor Services Foundation. Her role at Legacy is to develop and lead a communication and relationship building plan that supports tissue donation activities in areas served by the organization.  Some examples include donor memorials, bereavement aftercare, donation education and community awareness events, professional education programs for healthcare professionals and medical examiners, and public and media relations.
In December 2022, Ms. Darrigan will have 30 years of tissue donation experience that has included oversight of recovery operations and donor services center (call center), medical examiner relations resulting in over 85% of Legacy's donor recovery taking place pre-autopsy, public relations and serving donor families. Prior to career in tissue donation, she worked in the operating room for 13 years where human tissue grafts were often used to treat patients.  Her love in caring for donor families and maximizing donation opportunities has always been held in high regard.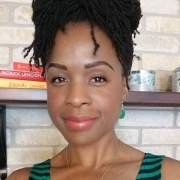 Kimberly Monroe
South Texas Blood and Tissue Center
Kimberly Monroe is the Business Development Manager for Tissue Services at South Texas Blood & Tissue, responsible for the strategic direction and growth of STBT's Hospital Development program. Kimberly started her career in donation and transplantation in 2001 and has experience in the areas of donor screening, family consent and aftercare, hospital development, and community relations in the eye and tissue donation arena. She has served on the AATB Donor Family Services council since 2020.
Kimberly holds a Bachelor of Arts in sociology from the University of Florida, a Graduate Certificate in instructional design from Rollins College, and an AATB Certified Tissue Banking Specialist designation.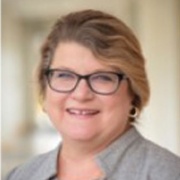 Debbie Hutt
LifeNet Health
Debbie Hutt is the Director of Donor Family Services at LifeNet Health. She has 11 years experience working with donor families. She is committed to providing support to this special group as well as to others who work with donor families. Debbie has expanded the bereavement support program at LifeNet Health and continues to provide healing opportunities and activities for donor families. She has facilitated educational classes for medical caregivers and LNH staff on Grief & Loss and Compassion Fatigue and presented at conferences and webinars on best practices and difficult conversations with donor families. Debbie is part of the team that created and authored the new Grief certificate program for AATB. She is the current Vice-Chair for the AATB Donor Family Services Council. 

Debbie earned her Master of Science in Education, holds a Certification in Thanatology, and is a Certified Compassion Fatigue Professional. Prior to coming to LifeNet Health, Debbie was a Director of Children's Ministries and Family Ministries and led a team of consultants in direct sales as an Advanced Director. Prior to that, she was an elementary guidance counselor with Norfolk Public Schools implementing the guidance program, writing curriculum, and securing grants to provide additional services to students within the school.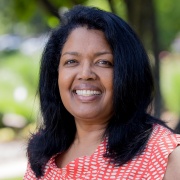 Lauralee Brown
MTF Biologics
Lauralee Brown has served in the field of donation and transplantation for 30 years, with the past 20 years in the field of tissue donation. She is currently a Senior Regional Director of Partner Relations & Communications with MTF Biologics. Her introduction to the field began as a critical care nurse caring for heart and lung transplant recipients and has served in leadership and consulting roles for over a decade. She currently serves as a senior regional director, managing client relations, overseeing Donor Services communication, and other projects for MTF Biologics. Lauralee has served on the AATB Donor Family Council since 2019 and is an active member of the AATB Communications Taskforce and Donate Life America media committee. She has a Master of Science in Health Administration from the University of Kansas and is a Certified Professional in Healthcare Quality. 
 
As a tissue recipient, Lauralee is passionate about the care and services provided to all donor families. Her donated gifts have inspired her to give voice to the untold stories of lives saved and healed through tissue transplantation.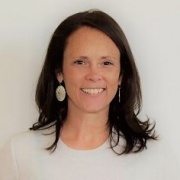 Erin Macomber
New England Donor Services, Inc.
I have worked in the field of donation and transplantation for 20 years. As my role as an Aftercare Specialist III, I am responsible for providing support to organ, tissue & cornea donor families, as well as act as an OPO liaison to the transplant and tissue banking communities. I am the Aftercare liaison between NEDS and Massachusetts General Hospital, Lahey Hospital and Medical Center, Tufts Medical Center, and Beth Israel Deaconess Medical Center. My recent work has focused on creating opportunities and promoting communication between organ and tissue donor families and their respective recipients. I am an active member of the AATB Donor Family Services Council and serve on the Certificate Workgroup (2020-present), responsible for the creation of the first Grief Certificate Program. I am also a member of the Association of Death Education and Counseling (ADEC). I received a Bachelor's Degree from Providence College and a Certificate in Thanatology (CT) through ADEC. 

The two decades of experience in the field of donation and transplantation has given me the necessary knowledge and skillset to successfully fulfill the role of Secretary for AATB's Donor Family Council. I would bring my strong, professional, written, and verbal communication skills to the role. As Secretary, I would assure timely communication to committee members, including but not limited to; meeting dates, agendas, and easily accessible minutes of prior meetings. It would be an honor to serve AATB as the next Secretary of the Donor Family Council.