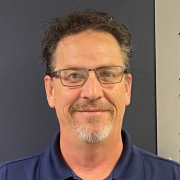 Bill Cassarly
Regenerative Biologics, Inc.
Bill Cassarly is Director of Operations with Regenerative Biologics. Having over 25 years of experience in the tissue bank landscape, Bill has managed all facets of tissue bank productions with strong project management and decision-making skills. Prior to joining RBI, he spent many years in Recovery Operations at both RTI Donor Services and Southeast Tissue Alliance while supervising large teams and increasing donation rates. Bill has also collaborated with medical examiners in the development of new and improved best practices for donation.
Bill holds his CTBS designation and is an active member of the AATB Living Donor Council, currently serving as Vice-Chair. He also serves on the AATB Standards and Program Committees as well as previously serving on the AATB Recovery and Donor Eligibility Council.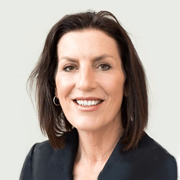 Anna Tirrell
Birth Tissue Recovery, LLC
Anna is vice-president of regulatory affairs and quality at Birth Tissue Recovery, an AATB-accredited institution. Since 2012 she has guided the dynamic evolution of BTR's quality system, materially contributed to the 14thedition of AATB's Standards (the first to identify birth tissue as a unique form) and hosted numerous FDA inspections across BTR's multi-state operations. She has served on Standards Committee since 2016 and was part of Program committee from 2017 until 2021.
Her knowledge of and dedication to safety, robust donor screening, collaboration, and ethics makes her well-fitted to the position.
 
Originally from London, Anna nonetheless occasionally displays a sunny disposition and picks up on most jokes when they're repeated.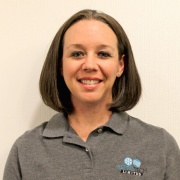 Heather Cummins
Reprotech, LLC
Heather Cummins has been a Site Director with Reprotech, LLC since 2005. Prior to her role at Reprotech, she was the Manager of Patient Response and Laboratory Administration at Genetics and IVF Institute in the Cryobank Division. Her involvement with AATB includes Secretary of the Living Donor Council from 2020-present, as well as Secretary of the Reproductive Council from 2006-2006. She has also served on the AATB Education and Communications Committees.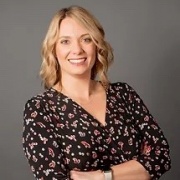 Jaree Knopp
Birth Tissue Donor Services
Jaree Knopp grew up in East Tennessee and graduated from East Tennessee State University with a bachelor's degree in nursing in 2005. She started her career as a Neuro/Trauma ICU nurse and was recruited by Tennessee Donor Services (TDS) in 2010. During her career at TDS she held the roles of Organ Recovery Coordinator, Manager of Clinical Services and Manager of Quality Compliance. In February 2019, Jaree joined the Birth Tissue Donor Services team and was later promoted to her current role, Quality Systems Director. 
During her career, Jaree was named Nurse of the Year and has earned certifications as a Critical Care Registered Nurse (CCRN), Certified Procurement Transplant Coordinator (CPTC), and Certified Tissue Bank Specialist (CTBS). She has previously served on multiple committees in area hospitals and with the Association of Organ Procurement Organizations (AOPO).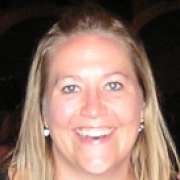 Jami Otis
AlloSource
Ms. Otis joined AlloSource in May 2007 and started the AlloSource Placenta Donation Program in 2017. She brings more than 25 years of experience in the healthcare industry with 15 years focusing on training/education. Jami received her education from the University of Colorado Boulder in Molecular, Cellular, and Developmental Biology. Prior to joining AlloSource, Jami spent 13 years in the blood banking/cord blood banking industry, has experience in tissue recovery, and was an EMT-Intermediate for a rural ambulance service.