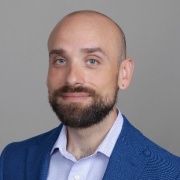 James Bardsley
Anatomy Gifts Registry
James Bardsley is the Chief Science Officer and Director of Operations for Anatomy Gifts Registry (AGR), a non-profit NADO, that was founded in 1994. James has spent his entire life among the world of non-transplant tissue banking, but started hands-on practice via working within AGR since 2004, while still in high school. James obtained his B.S. in Molecular & Cellular Biology from Towson University in 2010 and became a Certified Tissue Banking Specialist (CTBS) within the same year. He went on to obtain a degree in Mortuary Science and became a licensed mortician in the State of Maryland in 2013. James also happens to be a certified crematory operator. In the last 18 years, he has worked various positions within AGR, from a volunteer putting together registration packets for donors, to a recovery technician and crematory operator, to managing technical departments, and finally to his current position as an officer of the company. James is not afraid of hard or technical work, nor scientific or regulatory conversations.

James has been a CTBS since 2010 and a member of the AATB since AGR became an Accredited NADO in 2016. He has been one of the most active and vocal members of the NADO Council since it was first introduced as an ad hoc committee in 2016. He has been heavily involved in the revisions to the NTAD Standards (and sits on the NADO Council's Standards Subgroup as well as the Standards Council) and some notable projects he has been a major part of include the NADO DRAI guidance document, the NADO FAQs, and recently developing and speaking on content for the 2021 annual meeting, to name a few.

James has had the privilege to serve as Vice-Chair of the NADO Council over the past term and hopes to continue his service as Chair. James takes a no-nonsense, scientific, evidence- and precedent-based approach to ensuring that the interests of NADOs are protected so that they can continue to provide expertly prepared, safe, and suitable specimens, to the medical research and education communities and fulfill the wishes of the donors. James believes that this includes making continued strives to increase mutual understanding between the worlds of transplant and non-transplant, as well as that of the public, and the unique concerns within each party. He believes that this can be accomplished constructively by encouraging candid dialogue and reminding organizations that they are all in this together and that competitive barriers can only be destructive to the council's mission.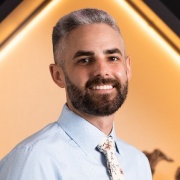 Dylan Kimzey
Science Care, Inc.
Dylan Kimzey is the Director of Quality Assurance at Science Care. He has worked at Science Care since 2014 starting as an Assistant Lab Technician at the Arizona Lab. Dylan has traveled across the country with Science Care as a Lab Manager of the Pennsylvania, Florida, and Texas facilities. Quality has always been at the forefront of his mind so the shift to QA was seamless. Dylan joined the NADO Council in July 2020 and was appointed to the Accreditation Committee in February 2021. 
If elected as NADO Council Vice-Chair I will collaborate with other accredited NADOs to review and update our standards to ensure they align with non-transplant tissue banking practices. I will also work toward strengthening our visibility within the AATB community by encouraging increased involvement within the NADO Council and participation in committees.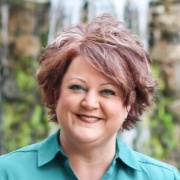 Robin Bozarth
Medical Education and Research Institute (MERI)
Robin Bozarth is the Genesis Manager for MERI, an accredited NADO with AATB. She currently holds an Associates of Applied Science Degree and is a licensed Funeral Director in the State of TN. She is a Certified Tissue Banking Specialist (CTBS) through the American Association of Tissue Banks (AATB) and CQA (Certified Quality Auditor) certified through the American Society of Quality (ASQ). Robin also serves on multiple committees within her own organization as well as other non-profit organizations relating to bioskills industry and personal community activities.
Robin is committed to her profession and maintaining the highest levels of ethical responsibility within the non-transplant anatomical donation industry for medical education and research.