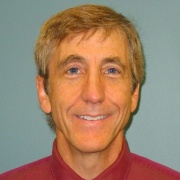 Hannis Thompson, MD
AlloSource
Dr. Hannis Thompson is Medical Director at AlloSource located in Centennial, Colorado. His primary responsibility is reviewing donor records to determine donor eligibility. He is actively involved in the AATB Physicians Council and several AATB committees. Prior to joining AlloSource he was faculty at the University of Colorado School of Medicine for 15 years, where he was Medical Director of Transfusion Services and Director of the Pathology residency training program.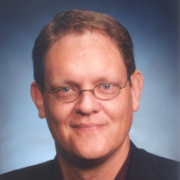 James Alexander, MD
Community Tissue Services - Dayton
Medical Director of Community Tissue Services and Community Blood Center of Dayton since 2003.
Prior History: 
Medical Director: American Red Cross – Texas, 1997-2003
Anatomic and Clinical Pathologist: Denton, Tx (1995-1996) and Denison, Tx (1994-1993)
Education:
Bachelor's Degree:  Chemical Engineering: University of Arkansas (1981)
Medical Degree: University of Oklahoma (1989)
AATB Involvement:
Secretary of the Physician Council of the AATB (2013)
Accreditation Committee (2014-2015)
Interim Chair  of the Physician Council of the AATB (2022)
Secretary of the Physician Council of the AATB (2021-Current)
As Vice-Chair of the Physicians Council, I hope to assist the Chair and work with members of the Committee to assure that membership can deliver safe and effective graft material to those that need the material.  We will work with regulatory agencies to assure that these goals are met with a well-reasoned understanding of the risk and benefits of regulatory positions.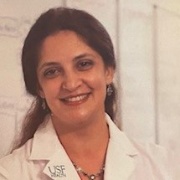 Sally Alrabaa, MD
LifeLink Tissue Bank
Dr. Alrabaa completed her medical education in her home country of Sudan. In 2003 she completed her residency in Internal Medicine at the New York Medical College-Saint Vincent Hospital in Staten Island, New York, where she served as Chief Resident from 2003-2004 graduating as the recipient of the Bodine Award for medical excellence and exemplary patient care. She completed her Infectious Disease Fellowship at the University of South Florida and was inducted Alpha Omega Alpha with the university. Dr. Alrabaa joined the Division of Infectious Disease and International Medicine at the University of South Florida in 2010. She is currently an Associate Professor of Medicine in the Division.
Dr. Alrabaa is an attending physician at Tampa General Hospital (TGH) where she actively sees patients and teaches medical students, residents and fellows. She is the Director of Complex Medicine Unit at TGH, Co-Director of Organ Transplant Infectious Diseases and a member of Infection Prevention committee at TGH. Dr. Alrabaa is affiliated with the Hillsborough County Health Department as a supervising attending physician in the Specialty Care Clinic and as an investigator in the Clinical Research Unit. She is also affiliated with Pinellas County Health Department as a supervising
attending physician for tuberculosis services and research. Her areas of expertise include preventing and treating infections in solid organ transplant recipients, organ transplant donors screening and selection, preventing and treating healthcare associated infections, travel related infections, tuberculosis, HIV/AIDS and tissue transplant donors screening and selection.
Dr. Alrabaa has been the medical director of LifeLink tissue bank since December 2019 and was an associate medical director from 2017 to 2019. She most recently participated as a member of the Tuberculosis committee at the physician council and co-authored its recommendations and had participated in 2020 in the COVID-19 physician council sub-committee.
Goals and objectives if elected secretary:  Work closely with the Chair and committee members to facilitate effective communications that efficiently bring about growth and positive change to the organization and the art and science of safe tissue banking.