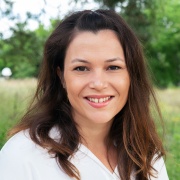 Sarah Lopez
United Tissue Resources
With over eighteen years of tissue banking experience, I began my career as a musculoskeletal tissue processing technician, and advanced through management of quality and distribution systems. I am now the Senior Vice President of Tissue Operations for United Tissue Resources, working with both Donor and Distribution Services divisions. I understand the importance of serving our community, donor families and end-users. I am confident in my strategic planning and customer relationship management skills that allow for continued organization success.

Industry trends point to many emerging tissue forms, applications and regulations. A comprehensive look at the current healthcare environment and factors that may affect the customer's decision are key to the success of our industry. Providing our customers with assurances that the tissue is safe and effective will ensure sustainability of our association.

In 2020, I was elected the Vice Chair of the Processing and Distribution Council, of which I support and assist the Chair in efforts that best serve our Council and advocate for membership participation. I have also participated with AATB Standards Committee, and successfully completed the first annual Emerging Leaders Program in 2016. I am a proponent of our industry's mission and the Association's vision. If elected as Chair, I will support the members' goals of the Processing and Distribution Council and create awareness with efficient and defined measures that safely support tissue banking today and tomorrow.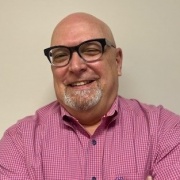 Kevin Barfield
Precision Allograft Solutions
Kevin Barfield is currently President & COO of Alamo Biologics in San Antonio, TX. He has 20 years of progressively responsible experience in transplant, leading companies through start-up, survival, turnaround and growth modes.  Prior to moving to Alamo Biologics, Kevin served as Senior Vice President – Eurofins U.S. Clinical Division overseeing Donor Product Testing and CellTx.  He holds degrees in both Health Sciences and Business Administration, and is a proud veteran of the United States Air Force. Kevin has previously been a member of the AATB Finance Committee.
If elected as Vice-Chair of the Processing and Distribution Council, Kevin plans to continue to build on the relationship that AATB has with FDA to foster a strong and healthy marketplace for processed tissue.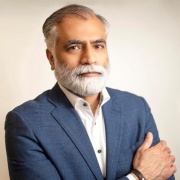 Uzair Rajput
Instant Systems, Inc.
Uzair has spent nearly a decade in progressively increasing responsibilities in Tissue Banking, particularly in the fields of Quality and Operational Excellence. From the early stages of his career Uzair was immersed in Product Safety, Quality, and LEAN Thinking. Later, Uzair continued to partake in Quality Management and LEAN based transformation within the Tissue Banking Industry, working with and training all types of groups within the human tissue donation continuum especially Processing and Distribution groups. Uzair has over ten thousand hours of experience in hands-on efficiency improvement through LEAN Thinking. Uzair is currently the chair and member of Processing and Distribution Council where he started and leads two first ever initiatives at AATB related to DE&I and Supply Chain Improvements. 

As a long term and active member of American Association of Tissue Banking, Uzair currently serves as a member of Standards Committee (2016 to date). Prior to this, Uzair served on the Accreditation Committee for a full term from 2012 to 2015. Uzair has also helped to write the very first packaging guidance document (No. 9) for AATB membership. Over the years, Uzair has presented at various AATB meetings on the subjects of Quality/Safety and Efficiency (LEAN).

Seeing the need for Tissue Banking focused supply chains, Uzair joined Instant Systems in 2018 to establish and enhance Tissue Banking focused processes and systems which serve to protect Tissue Banks from Supply Chain Disruptions while providing excellent customer service. Presently Uzair serves as the Chief Operating Officer at Instant Systems, Inc.; world's leading provider of highly effective packaging systems and Single Use Supplies for Human Tissue Banking, Cell Therapy, and Medical Devices situated in Norfolk, VA. In this role Uzair leads the Operations team to help achieve company goals both long and short term. Uzair supports the CEO in leading the day to day operations and is responsible for organizational changes to realign company culture and drive improvements throughout the organization. His direct responsibility includes Production, Quality and Safety, R&D, Supply Chain, Distribution and Services.

Uzair holds the degree of M.S. in Mechanical Engineering and is a LEAN Six Sigma Black Belt. In addition, he is an avid practitioner of LEAN with over ten thousand hours of hands on experience in LEAN and Quality. Uzair is outgoing chair of the Processing and Distribution Council.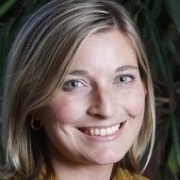 Kelly Scott
DCI Donor Services Tissue Bank
Kelly Scott has over 15 years of experience in the tissue banking industry, currently serving as the Executive Director of DCI Donor Services - Tissue Bank. She joined the DCI Donor Services team in 2009 initially as the Sr. Director of Quality Systems. Prior to that she also served as the Vice President of Quality Systems for a medical device company and the Manager of Regulatory Affairs for Osiris Therapeutics. Ms. Scott holds an MBA from Vanderbilt University, a Master of Science from The Johns Hopkins University and a Bachelor's in Chemistry from Loyola University in MD. 

Kelly is passionate about saving and enhancing lives through donation and transplantation. She has served on the AATB Tissue Policy Group since 2010, and the Accreditation Committee from 2011-2017, including acting as chair. She has also served as a member of the Tennessee Donor Services Advisory Board since 2016. As part of the Processing and Distribution Council she hopes to be able to promote further collaboration in tissue banking, such as with developing baseline key metrics for the industry, identifying and implementing best practices and managing difficulties due to continued supply chain challenges.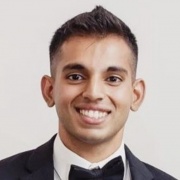 Deepro Gangulee
RTI Surgical, Inc.
I am a Facilities Maintenance & Engineering Sr. Manager with a strong background in manufacturing, packaging, and facilities engineering. 
 
I finished my education with a degree in mechanical engineering from the University of Florida. After a brief stint with a tier one railroad organization, CSX, I started my career in the tissue processing industry at RTI Surgical as a facilities engineer. From there I managed both the manufacturing and packaging engineering teams and ultimately returned to take ownership of facilities engineering and maintenance as well as capital projects. 
 
I've gained intimate knowledge in tissue processing of several types (Musculoskeletal, dermis, other soft tissue) as well as the incorporating systems that govern the processing and distribution of implantable allografts (quality systems, design requirements, facility requirements, etc.). 
 
I've completed my CTBS as of 2018 and have been a member of AATB since as well. I joined the processing & distribution group earlier this year as my first foray beyond being a general member of the association. 
 
If elected as secretary, I hope to bring a clear perspective and organization to the council to ensure members of the association understand exactly what direction the council is moving in alongside the standards committee and help better promote open dialogue and participation from the various organizations and people that constitute the association. Through open dialogue, I hope to guide the association and the community at large in ensuring that tissue processing and distribution remains sustainable for the long-term health of the industry.