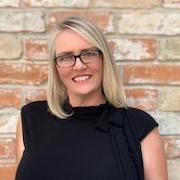 Jennifer Drago
Advanced Quality Resources
Jennifer Drago is the Executive Director of Advanced Quality Resources, a Quality Systems Consulting firm, and a Quality Auditor. She has previously worked as a Quality Systems Manager at an Organ and Tissue Recovery Agency. She received a BS degree in Physical Science from Kansas State University. She has over 15 years of combined experience in Quality and Regulatory Affairs in Blood Banking, Medical Devices, and Tissue & Organ Procurement.  

Jennifer is a Certified Tissue Bank Specialist (AATB), Certified Quality Auditor (ASQ), and a Certified Manager of Quality and Operational Excellence (ASQ). She also has her Six Sigma Yellow Belt Certification and was a Six Sigma White Belt Trainer. She has served on the standards committee from 2020 to present and as the vice-chair for Quality Council from 2016 to 2020 and as the chair from 2020 to present.
 
As part of future leadership goals is to re-energize the quality council with relevant initiatives and to rebuild the council's collaborative efforts to build a support system for quality professionals.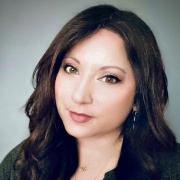 Christy Martinelli
Precision Allograft Solutions
Christy Martinelli has over twenty years of leadership experience in the tissue banking industry in a variety of roles, most recently as the Vice President of Tissue Operations at Precision Allograft Solutions. She has lead processing, quality, regulatory compliance, supplier management, product development, distribution, and inventory management departments, as well as assisted in planning and validation design in both startup, large corporation and international settings. 
Christy is a Certified Tissue Bank Specialist who has been an active member of the American Association of Tissue Banks since 2003.  She has served as a member of the Accreditation Committee since January 2019 and has been an engaged member of the community working on various initiatives, including the Birth Tissue workgroup (July 2015 – May 2016), and CAPA Best Practices workgroup (Quality Council, March 2019- present). 
 
As Vice-Chair of the Quality Committee, her goal will be to engage the substantial expertise of the Quality Council members to take a hands-on approach in the selection, support and implementation of Quality Council workgroups and initiatives. In addition, she will focus on working with the Council Chair to further our collaboration with other councils and committees to ensure we as an association are providing meaningful guidance to our members in an evolving regulatory environment.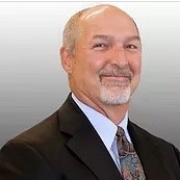 Randall Thoma
VeeSquared Consulting Services
I have been involved in the development of quality systems and quality products that include human tissue products for over 15 years. I started my journey by helping the Zimmer Biologics team transition from being a "research team" to becoming a product development team. We developed products that were transferred to processing organizations that we consider to be some of the best in the business. I was responsible for Quality. I was a developer of their quality systems and teacher of development processes. At the same time, I joined the AATB accreditation committee and then became chair of the committee 2 years later.

After our facility closed, I transitioned to the role of consultant and AATB inspector which I did for 3 years until agreeing to help Pinnacle Transplant improve their quality systems and product development. In the role at PTT, I was responsible for Quality, Regulatory, Sterilization Services, and Product Development. We took tremendous strides to getting better. I decided that it was time to retire and have moved back into the consultant role (semi-retirement) so that I can do things I want to do. I am, again, working with the AATB Accreditation Committee and am also working with STAC. 

With AATB, I see the miracles that come from donations. That is why I am choosing to stay involved in AATB during my retirement and do whatever I can to help. I believe that the Quality Council can be central to helping AATB serve the membership.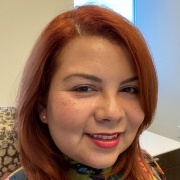 Delhy Arias
TissueTech, Inc.
My name is Delhy Arias, and I work at TissueTech, Inc. in Miami, FL as Regulatory Affairs Manager. I have been with the company for the past 13 years, where I have held other roles in Production and Quality Assurance. I became a CTBS in 2012, and I am a Certified Quality Auditor and Certified Biomedical Device Auditor under ASQ. I possess a bachelor's in Biomedical Engineering and Masters in Engineering Management from Florida International University. Recently, I was appointed as the Quality Council Representative to the AATB Accreditation Committee.    
When I was an undergrad, my dream was to improve the health and quality of life of as many people as I could. Fast forward to the present, this dream is the reality that motivates me every day to get up and go to work. The Tissue Bank Industry is full of caring professionals that will go above and beyond to help save lives, resonating heavily with my desire to help others. As your Secretary, I will support our members and leadership team, maintain effective communication, and continue to promote a growth mindset in our meetings. Together, we will live the dream of helping each other and saving lives.