The AATB biennial election for 2023-2025 Board of Governors Officers and At-Large Governors opens June 1. Learn more about the candidates running for Chairperson-Elect, Secretary-Treasurer, and At-Large Governors (2) in their own words below. To be eligible to participate in the upcoming election, you must become an AATB member prior to May 18.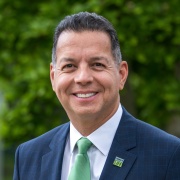 George Herrera
MTF Biologics
Having spent his entire 30-year tissue banking career working for and with AATB-accredited tissue banks, George has the experience, energy, and motivation to help lead and further the agenda and priorities of AATB and its Members. Most recently, George served as the Co-Chair of the AATB Accredited Tissue Bank Council and on the AATB Board of Governors from 2016 to 2020. He is humbly and respectfully seeking nomination and election to the Chairperson- Elect position to continue his service to AATB and our Members. He is confident that his areas of strength and experience will serve the Board of Governors well as we address the challenges that threaten the future of our field. AATB has made great strides through the Tissue Policy Group, and he intends to further these advances to continue addressing and charting the future of tissue banking for our Members.
AATB experience:
American Association of Tissue Banks (AATB), 1997 – Present
Board Member, AATB Board of Governors, 2016 – 2020
Co-Chair, Accredited Tissue Banks Council, 2016 – 2020
Member, AATB President and CEO Search Committee, 2019 – 2020
Member, AATB Living Donor Ad Hoc Committee, 2019
Member, Birth Tissues Standards development workgroup, 2014 – 2016
Member and participant of various other councils over the years
George Herrera is Executive Vice President for MTF Biologics. His primary responsibility is to oversee the Donor Services Division, which focuses on ensuring that MTF Biologics has sufficient musculoskeletal, dermal, and birth tissues from donors to meet patient needs. Donor Services provides a broad variety of services to Recovery Partners (organ procurement organizations and tissue banks, both domestically and internationally) that work with MTF Biologics to provide allograft tissue services to their communities.
He is also responsible for The International Institute for the Advancement of Medicine (IIAM) and Statline, which are divisions of MTF Biologics. IIAM provides donated human organs and tissues for research into cures, treatments, and technologies for a wide variety of diseases and conditions. Statline screens potential organ, eye, and tissue donors for organ procurement organizations (OPOs), eye banks, and tissue banks and coordinates organ transplants for transplant centers around the country. It also provides electronic donor record capabilities through its proprietary software.
In 2023, George begins his twenty-sixth year at MTF Biologics, his thirtieth year in the field of organ and tissue donation and transplantation, and his thirty-third year in non-profit management. He has held leadership positions in various organizations in the field, including the Association for Multicultural Affairs in Transplantation (AMAT), American Association of Tissue Banks (AATB), Association of Organ Procurement Organizations (AOPO), Donate Life America (DLA) and has served on the medical advisory board of eight OPOs. George's education includes a B.S. in Marketing and Management from Tulane University and a Master of Business Administration from the University of New Orleans. George lives in New Jersey with Barbara, his wife of 30 years. They have two adult children.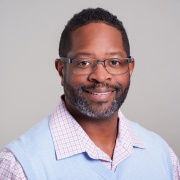 Mark Martin
Community Tissue Services
Mark Martin is the Vice President of Manufacturing at Community Tissue Services. He received his Bachelor of Science from the University of Dayton, where he played football for the Dayton Flyers football team and his Master of Business Administration from Strayers University. Mark is a Certified Tissue Bank Specialist and an individual member of the American Association of Tissue Banks (AATB). He served on the AATB Accreditation Committee and acted as the Vice-Chair of that committee. He currently acts as the Secretary–Treasurer for the AATB Board of Governors. He is also a member of the Kettering City School District Board of Education. For over 18 years, he volunteered as a coach and mentor of youth in Montgomery County. Mark and his family reside in Kettering, Ohio.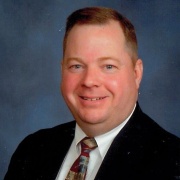 Dean Elliott
AlloSource
Dean Elliott, Esq. has been part of AlloSource, an accredited tissue bank in Centennial, Colorado, for over twenty years and has served in a number of roles within the organization. He has observed several changes in the tissue banking industry during that time and believes that the American Association of Tissue Banks (AATB) is poised to take the next step in change toward the use of human tissues and cells for regenerative medicine.  
In his current role as President and CEO, he has oversight of a variety of activities, including regulatory/quality, donor relations, operations, information technology, and human resources.  These experiences, in conjunction with a variety of legal issues that present themselves, enable him to have a diverse knowledge of the industry and inform his perspectives in a very expansive way.  
He currently serves as the Chair of the Bylaws and Ethics Committee for the AATB. Through this committee, he has been able to participate in decisions that advance the AATB and enable patients to be served. The ability to speak objectively for the industry and to represent the best interests of patients are characteristics he possesses and will prove beneficial as the AATB responds to innovative solutions utilizing cells and tissues.
He is excited about the opportunity to serve as the Secretary-Treasurer of the AATB and to continue his efforts to assist the AATB in preparing for the exciting opportunities ahead.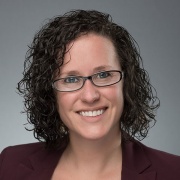 Alyssa Harrison
LifeShare of Oklahoma
Alyssa Harrison has proudly been a part of the donation community for the past ten years. She currently serves as the Vice President of Tissue Operations at LifeShare of Oklahoma. She has been with LifeShare of Oklahoma since March 2019. Prior to that, she served as the Executive Director of United Tissue Network, a non-transplant donation organization.
In her current role, she is responsible for planning, developing, implementing, and evaluating operations for the Tissue Recovery Services and the Donation Services Center. She provides executive leadership, management, and vision necessary to ensure the company has the proper clinical operational controls; clinical operational, administrative, and reporting procedures; and people/systems in place to grow the organization effectively and to ensure operating efficiency in all clinical areas. She is also responsible for the administrative direction and leadership activities that relate to tissue services as well as special projects. She is responsible for managing all hands-on clinical operational aspects of tissue operations. In addition, this role oversees the recruitment, development, and retention of all Tissue Recovery staff and Donation Services Center staff.
She earned a Bachelor of Science in Biology and a Master of Adult Education from the University of Central Oklahoma and a Master of Business Administration from Washington State University. She is currently seeking to obtain her Doctorate of Education in Public Health Education from the American College of Education.
Alyssa is CTBS certified and has been very active within AATB, including the below involvement-
Member- 2013-present
RADE Council Secretary 2022-present
RADE Council member 2014-2018; 2021-present
Standards Committee Member 2014- Present
Education Committee Member 2021-present
NADO Council Chair 2018-2020
Board of Governs Member 2018-2020
NADO Ad-Hoc Committee Creator and Chairperson 2016-2018
Communications Committee Member 2014-2016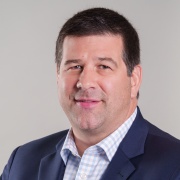 Dan Lunn
Nevada Donor Network, Inc.
Dan Lunn has spent more than 26 years in the donation community. He currently serves as Vice President of Tissue Operations at Nevada Donor Network (NDN), the federally designated organ procurement organization (OPO) responsible for facilitating organ, tissue, and eye donation statewide. In this role, Dan provides direction and coordination for the operations of the Tissue, Ocular, Donation Services, and Northern Nevada Departments. Prior to joining NDN, Dan held positions in senior leadership and clinical roles within OPOs, tissue banks, eye banks, and tissue processors.

Dan is an active member of the American Association of Tissue Banks (AATB) and currently sits on the AATB Board of Governors, serving as the Co-Chair of the Accredited Tissue Bank Council (2018-present). Additionally, he currently serves on the AATB Standards Committee. His past industry affiliations include AATB Accreditation Committee member (2020-2022) and Vice-Chair, Program Committee (2011-2014); Association of Organ Procurement Organization, Tissue Council Chair (2018-2019); EBAA Board of Directors (2016-2018) along with being a member of the EBAA Accreditation Board (2016-2019).

Dan received an Advanced Management Certificate from Washington University in St. Louis, Missouri, and has Master's degrees in Business Administration and Health Sector Management from Arizona State University in Tempe, Arizona. He is a Certified Tissue Bank Specialist and Eye Bank Technician.

Dan's accomplishments and achievements reflect clear vision, leadership, a tireless work ethic, and unblemished integrity that elevates and supports donor families, transplant recipients, healthcare workers and industry partners.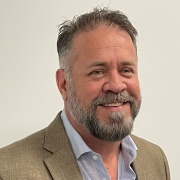 Chris Agle
Legacy Donor Services Foundation
Chris Agle is the Vice President & General Manager at Legacy Donor Services Foundation (LDSF). He has over 32 years of experience in the tissue bank industry and has been a Certified Tissue Banking Specialist for thirty of those years. His education includes a Masters and Bachelors in Health Sciences from Regents College, an Associates in Science/Nursing and Associates in Science/Surgical Technology from Midlands Technical College.
Over 32 years ago, Chris began his career working for the American Red Cross Tissue Services and has dedicated his career to serving the mission of donation. His experience in most all aspects of recovery, acquisition, training, education, quality, business development and management has allowed him to grow professionally as the industry has grown as well. 
Chris is a resolute and longtime member of AATB and a long-standing member of RADS Council. Previously he served on the Programs committee for 7 years, 5 years as Committee Chair, and 6 years on the Education Committee before joining Programs.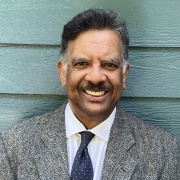 Lennox Archibald
LifeNet Health
Dr. Archibald is currently a Medical Director with LifeNet Health. Previously, he was a Consultant Infectious Disease Physician and Hospital Epidemiologist at the Malcom Randall Gainesville Veterans Administration Medical Center in Gainesville, Florida, and Medical Director of RTI Surgical, Inc. Dr. Archibald was also the Medical Director of the Epidemic Information Exchange at the Centers for Disease Control and Prevention (CDC) and a Medical Epidemiologist in the National Center for Infectious Diseases, CDC. He is a Fellow of Royal College of Physicians of London and Fellow of the Royal College of Physicians and Surgeons of Glasgow, United Kingdom. In January 2005, Dr. Archibald received his higher doctorate degree for his thesis on bloodstream infections in international settings.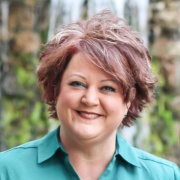 Robin Bozarth
Medical Education and Research Institute (MERI)
Robin Bozarth is a skilled medical professional with over 35 years of experience within the healthcare industry and over 15 years in the tissue banking industry. Robin currently leads the Genesis Legacy Whole-Body Donation Foundation as the Genesis Manager for the Medical Education Research Institute (MERI). She has held various leadership positions at the MERI, a nonprofit medical teaching institution/bioskills facility, since her start in 2003 after ten years of service in orthopedic surgery. Robin is committed to her profession and maintains the highest level of ethical responsibility within the non-transplant anatomical donation industry for medical education and research.  
Robin resides in Memphis, TN, holds an Associates of Applied Science Degree, and is a licensed Funeral Director in the State of TN. She is CQA (Certified Quality Auditor) certified through the American Society of Quality (ASQ). She is also a Certified Tissue Banking Specialist (CTBS) through the American Association of Tissue Banks (AATB) and has been involved in the Accreditation Committee (2016-2019) and NADO Council (2011-present). She is currently an active member of AATB and serves on the Program Committee (2021-present) and as Secretary of the NADO Council (2022-current). Robin is a professional member of many societies and involved in various community-based volunteer programs.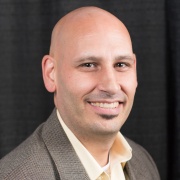 Mark DeFilippis
New England Donor Services, Inc.
Mark DeFilippis is the Vice President of Tissue Operations at New England Donor Services and has been an active member of the AATB community for the past 19 years. Mark's career progression at New England Donor Services has resulted in a broad and deep knowledge base, including quality systems, donor eligibility, authorization, continuous improvement, and operational and executive leadership. 

Mark's contributions to the AATB community have been many and is a tissue recipient as well. Mark is an active member of the RADE Council, serving as the Secretary from 2018-2022, and is currently the Vice-Chair of this council. Mark was appointed to Co-Chair the Membership Committee in 2018 and has driven significant changes for the betterment of all members and the association. Mark was an inaugural member of the Uniform DARI Task Force beginning in 2008 and saw that project through to completion in 2014.  

Mark is committed to sharing his experiences and transferring knowledge throughout the tissue community. He is often a featured speaker at AATB, AOPO, and member organizations. Mark is a resource for leaders in other organizations and encourages new members to get involved at all levels of the association. 

Mark earned a Bachelor's Degree from Salem State University, an MBA from Endicott College, and is a Certified Tissue Banking Specialist.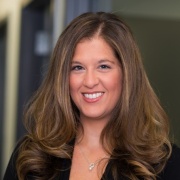 Melissa O'Connor
StimLabs, LLC
Melissa O'Connor, M.S., FRAPS, RAC, CTBS, serves as the Chief Quality and Regulatory Officer for StimLabs, LLC, a birth tissue processor in Roswell, Georgia. Since the company's inception in 2015, Melissa has been responsible for developing and growing all aspects of Quality and Regulatory Affairs and major infrastructure operations for StimLabs. She has 20+ years of experience in medical device, combination product, human tissue new product development research, engineering, commercialization, and Quality Management. She is a Regulatory Affairs Professional Society (RAPS) member, holds an active RAC certification, a B.S. in Biological Sciences, and an M.S. in Biomedical and Pharmaceutical Regulatory Affairs. Melissa is a Certified Tissue Banking Specialist (2017) and a RAPS Fellow (2022). Melissa's interest in tissue banking pre-dates her time with StimLabs back to 2011 when her horse received ophthalmic amniotic membrane allografts to save his sight. As a member of the AATB Quality Council from 2016 to 2022, she co-chaired the CAPA Best Practice Guidance document authoring. 

Today, Melissa is a member of the Living Donor Council, where she is the head of the Living Donor Regulatory Legislative Workgroup and serves as the bridge between the LDC Regulatory Workgroup and the Tissue Policy Group (TPG). She is an active member of the TPG, providing input into current regulatory and legislative issues impacting the entire tissue banking community. Melissa has been an active member of the AATB Program Committee since 2019 and currently serves as Program Committee Chair. Through this wide breadth of interaction and activities within AATB, Melissa has expanded her professional network to include all facets of tissue banking, promote awareness, and bridge other industries, such as medical device and pharma, with the tissue banking community. From the gift of donation to the recipient, Melissa honors the opportunity to impact the lives of others by prioritizing safety first. She takes pride in her creative problem-solving skills and, above all else, strives to serve as a role model and mentor for the younger generations entering the field of tissue banking and regenerative medicine. Melissa's experience building StimLabs' Quality System and infrastructure from the foundation up and her in-depth knowledge of birth tissue, combined with the collaborative nature of her role as Program Committee Chair, make her the quintessential candidate for AATB's next Board of Governors' Member At Large.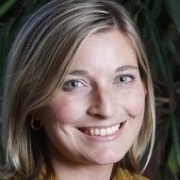 Kelly Scott
DCI Donor Services Tissue Bank
Kelly Scott has over 17 years of experience in the tissue banking industry, currently serving as the Executive Director of DCI Donor Services - Tissue Bank. She joined the DCI Donor Services team in 2009 initially as the Sr. Director of Quality Systems. Prior to that, she served as the Vice President of Quality Systems for a medical device company and the Manager of Regulatory Affairs for Osiris Therapeutics. Ms. Scott holds an MBA from Vanderbilt University, a Master of Science from Johns Hopkins University, and a Bachelor's in Chemistry from Loyola University in MD. 

Kelly is passionate about saving and enhancing lives through donation and transplantation. She has served on the AATB Tissue Policy Group since 2010, and the Accreditation Committee from 2011-2017, including acting as chair. She has also served as a member of the Tennessee Donor Services Advisory Board since 2016.