2023-2025 Executive Committee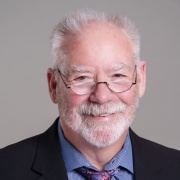 Jeff Cox, CTBS
Chairperson
United Tissue Resources
Jeff Cox has over 30 years of experience in tissue and eye banking, having been both a certified tissue bank specialist and a certified bereavement specialist. He is a current chair of the American Board of Tissue Banking Committee, a current member of the Finance Committee, and is a coach for the AATB Emerging Leaders Program. He was previously a member of the AATB Ethics, Accreditation, Standards, and Program Committees, as well as the former Secretary of the Accredited Tissue Banks Council and Donor Suitability Council. He is also a member of the Association for Death Education and Counseling and the Association of Perioperative Registered Nurses, holds a Master's Degree in Biochemistry with Bachelor's in Chemistry and Biology, and is the President and CEO of United Tissue Resources.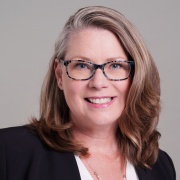 Ronda Horstman, CTBS
Immediate Past Chairperson
Solvita
Ronda Horstman has been in the organ and tissue donation field since 1996 and is currently the Vice President of Recovery Partner Services at Solvita. As a Certified Tissue Banking Specialist and an active member of AATB, she has served as the Chair, Vice-Chair, and Secretary of the Recovery and Donor Suitability Council, a Coach for the Emerging Leader's Program, and a member of both the Communications and Accreditation Committees. In 2000, she was awarded AATB's Peer Recognition Award for Public and Professional Relations. She has served on the Advisory Council and is currently serving as a Board Member for Donate Life America. Ronda is a graduate of the University of Texas at Arlington, where she earned a Bachelor of Science degree in Interdisciplinary Studies, focusing on Medical Management and a minor in Business Administration.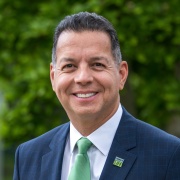 George Herrera
Chairperson-Elect
MTF Biologics
George Herrera is Executive Vice President for MTF Biologics. His primary responsibility is to oversee the Donor Services Division, which focuses on ensuring that MTF Biologics has sufficient musculoskeletal, dermal, and birth tissues from donors to meet patient needs. Donor Services provides a broad variety of services to Recovery Partners (organ procurement organizations and tissue banks, both domestically and internationally) that work with MTF Biologics to provide allograft tissue services to their communities.
He is also responsible for The International Institute for the Advancement of Medicine (IIAM) and Statline, which are divisions of MTF Biologics. IIAM provides donated human organs and tissues for research into cures, treatments, and technologies for a wide variety of diseases and conditions. Statline screens potential organ, eye, and tissue donors for organ procurement organizations (OPOs), eye banks, and tissue banks and coordinates organ transplants for transplant centers around the country. It also provides electronic donor record capabilities through its proprietary software.
In 2023, George begins his twenty-sixth year at MTF Biologics, his thirtieth year in the field of organ and tissue donation and transplantation, and his thirty-third year in non-profit management. He has held leadership positions in various organizations in the field, including the Association for Multicultural Affairs in Transplantation (AMAT), American Association of Tissue Banks (AATB), Association of Organ Procurement Organizations (AOPO), Donate Life America (DLA) and has served on the medical advisory board of eight OPOs. George's education includes a B.S. in Marketing and Management from Tulane University and a Master of Business Administration from the University of New Orleans. George lives in New Jersey with Barbara, his wife of 30 years. They have two adult children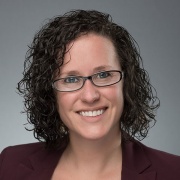 Alyssa Harrison
Secretary-Treasurer
LifeShare of Oklahoma
Alyssa Harrison has proudly been a part of the donation community for the past ten years. She currently serves as the Vice President of Tissue Operations at LifeShare of Oklahoma. She has been with LifeShare of Oklahoma since March 2019. Prior to that, she served as the Executive Director of United Tissue Network, a non-transplant donation organization.
In her current role, she is responsible for planning, developing, implementing, and evaluating operations for the Tissue Recovery Services and the Donation Services Center. She provides executive leadership, management, and vision necessary to ensure the company has the proper clinical operational controls; clinical operational, administrative, and reporting procedures; and people/systems in place to grow the organization effectively and to ensure operating efficiency in all clinical areas. She is also responsible for the administrative direction and leadership activities that relate to tissue services as well as special projects. She is responsible for managing all hands-on clinical operational aspects of tissue operations. In addition, this role oversees the recruitment, development, and retention of all Tissue Recovery staff and Donation Services Center staff.
She earned a Bachelor of Science in Biology and a Master of Adult Education from the University of Central Oklahoma and a Master of Business Administration from Washington State University. She is currently seeking to obtain her Doctorate of Education in Public Health Education from the American College of Education.
2023-2025 At-Large Governors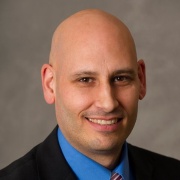 Mark DeFilippis
New England Donor Services, Inc.
Mark DeFilippis is the Vice President of Tissue Operations at New England Donor Services and has been an active member of the AATB community for the past 19 years. Mark's career progression at New England Donor Services has resulted in a broad and deep knowledge base, including quality systems, donor eligibility, authorization, continuous improvement, and operational and executive leadership. 

Mark earned a Bachelor's Degree from Salem State University, an MBA from Endicott College, and is a Certified Tissue Banking Specialist.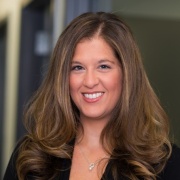 Melissa O'Connor
StimLabs, LLC
Melissa O'Connor, M.S., FRAPS, RAC, CTBS, serves as the Chief Quality and Regulatory Officer for StimLabs, LLC, a birth tissue processor in Roswell, Georgia. Since the company's inception in 2015, Melissa has been responsible for developing and growing all aspects of Quality and Regulatory Affairs and major infrastructure operations for StimLabs. She has 20+ years of experience in medical device, combination product, human tissue new product development research, engineering, commercialization, and Quality Management. She is a Regulatory Affairs Professional Society (RAPS) member, holds an active RAC certification, a B.S. in Biological Sciences, and an M.S. in Biomedical and Pharmaceutical Regulatory Affairs. Melissa is a Certified Tissue Banking Specialist (2017) and a RAPS Fellow (2022). Melissa's interest in tissue banking pre-dates her time with StimLabs back to 2011 when her horse received ophthalmic amniotic membrane allografts to save his sight. As a member of the AATB Quality Council from 2016 to 2022, she co-chaired the CAPA Best Practice Guidance document authoring. 
2023-2025 Tissue Policy Group Representative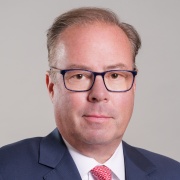 Doug Wilson
LifeNet Health 
Douglas Wilson has been part of LifeNet Health for over 25 years. Since 2006, he has served as Executive Vice President, a position in which he oversees functions in nearly every facet of the organization, from organ procurement and donor family care to tissue recovery and life sciences and strategic services.
Douglas Wilson has been an active participant on AATB committees and task forces throughout his career. He was a founding member of – and continues to serve on – the Tissue Policy Group and has been a member of numerous other committees, including the organization's Public Relations Task Force during times of heightened media focus. Douglas currently serves as Chair of the Tissue Policy Group and a member of the ATTB Board.
Douglas has been a national spokesperson on transplant-related issues, has testified before congressional committees, and has partnered with more than 50 OPOs across the United States. He has represented tissue banks nationally following a case of allograft-transmitted HIV prior to the implementation of modern testing methods, and he worked within LifeNet Health to share technology with others in the industry. These efforts would help prevent such infections from ever happening again. Additionally, he has been active in the Association of Organ Procurement Organizations (AOPO).
Wilson received his B.A. degree in Political Science with focus on communication, from Virginia Wesleyan College in Norfolk, Virginia, in 1987.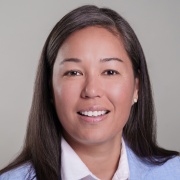 Catherine Hankins
Co-Chair, Accredited Tissue Banks Council
LifeCenter Northwest
Catherine Hankins is the Director of Tissue Donor Services for LifeCenter Northwest. After discovering the world of tissue donation, she knew she had found her career path. She has held various positions, including Recovery Coordinator, Organ and Tissue Administrator On Call, and Manager of Tissue Recovery and Communications Center. Over her years in tissue recovery, Catherine has participated on various councils and workgroups for both AOPO and AATB, served as past chair of the AOPO Tissue council, is a member of the AATB Accreditation Committee and currently serves as Co-Chair of the Accredited Tissue Bank Council.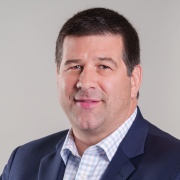 Dan Lunn
Co-Chair, Accredited Tissue Banks Council
Nevada Donor Network, Inc.
Dan Lunn has spent more than 25 years in the donation community. Currently, Dan serves as Vice-President of Tissue Operations at Nevada Donor Network (NDN). In this role, Dan provides direction and coordination for the operations of the Tissue, Ocular, Donation Services, Birth Tissue, and Northern Nevada Departments. Prior to joining NDN, Dan has held positions in senior leadership and clinical roles within OPOs, tissue banks, eye banks and tissue processors.
Dan is an active member of the American Association of Tissue Banks (AATB) and currently serves as Co-Chair of the Accredited Tissue Bank Council and as a member of the AATB Standards Committee. His past industry affiliations include the following: AATB Accreditation Committee member (2020-2022) and Vice-Chair, Program Committee (2011-2014); Tissue Council Chair, AOPO (2018-2019); EBAA Board of Directors (2016-2018) along with being a member of the EBAA Accreditation Board (2016-2019). Dan received an advanced management certificate from Washington University in St. Louis, Missouri, and has master's degrees in business administration and health sector management from Arizona State University. He is a certified tissue bank specialist and eye bank technician.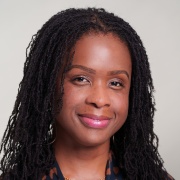 Kimberly Monroe, CTBS
Donor Family Services Council
South Texas Blood and Tissue
Kimberly Monroe is the Business Development Manager for Tissue Services at South Texas Blood & Tissue, responsible for the strategic direction and growth of STBT's Hospital Development program. Kimberly started her career in donation and transplantation in 2001 and has experience in donor screening, family consent and aftercare, hospital development, and community relations in the eye and tissue donation arena. She has served on the AATB Donor Family Services council since 2020.
Kimberly holds a Bachelor of Arts in sociology from the University of Florida, a Graduate Certificate in instructional design from Rollins College, and an AATB Certified Tissue Banking Specialist designation.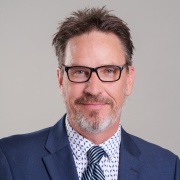 Bill Cassarly
Living Donor Council
Regenerative Biologics, Inc.
Bill Cassarly is the Director of Operations with Regenerative Biologics. Having over 25 years of experience in the tissue bank landscape, Bill has managed all facets of tissue bank productions with strong project management and decision-making skills. Before joining RBI, he spent many years in Recovery Operations at RTI Donor Services and Southeast Tissue Alliance while supervising large teams and increasing donation rates. Bill has also collaborated with medical examiners in the development of new and improved best practices for donation.
Bill holds his CTBS designation and is an active member of the AATB Living Donor Council. He also serves on the AATB Standards and Program Committees, as well as previously served on the AATB Recovery and Donor Eligibility Council.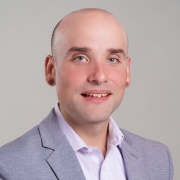 James Bardsley
Non-Transplant Anatomical Donation (NADO) Council
Anatomy Gifts Registry
James Bardsley is the Chief Science Officer and Director of Operations for Anatomy Gifts Registry (AGR), a non-profit NADO that was founded in 1994. James has spent his entire life in the world of non-transplant tissue banking, having started hands-on practice via working within AGR while still in high school. James obtained his BS in Molecular & Cellular Biology from Towson University in 2010 and became a Certified Tissue Banking Specialist (CTBS) within the same year. He went on to obtain a degree in Mortuary Science and became a licensed mortician in the State of Maryland in 2013. James also happens to be a certified crematory operator. In the last 18 years, he has worked various positions within AGR, from a volunteer putting together registration packets for donors, to a recovery technician and crematory operator, to managing technical departments, and finally to his current position as an officer of the company.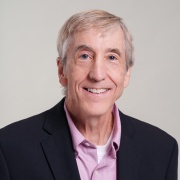 Hannis Thompson, MD
Physicians Council
AlloSource
Dr. Hannis Thompson is Medical Director at AlloSource located in Centennial, Colorado. His primary responsibility is reviewing donor records to determine donor eligibility. He is actively involved in the AATB Physicians Council and several AATB committees. Prior to joining AlloSource he was faculty at the University of Colorado School of Medicine for 15 years, where he was Medical Director of Transfusion Services and Director of the Pathology residency training program.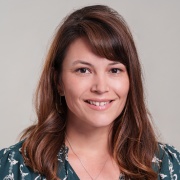 Sarah Lopez
Processing and Distribution Council
United Tissue Resources
With over eighteen years of tissue banking experience, Sarah began her career as a musculoskeletal tissue processing technician and advanced through the management of quality and distribution systems. She is now the Senior Vice President of Tissue Operations for United Tissue Resources, working with both Donor and Distribution Services divisions. 
In 2020, Sarah was elected and served as the Vice-Chair of the Processing and Distribution Council, supporting and assisting the Chair in efforts that best serve the Council and advocate for membership participation. She has also participated with the AATB Standards Committee and successfully completed the first annual Emerging Leaders Program in 2016.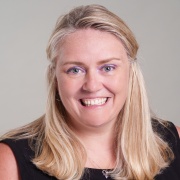 Jennifer Drago
Quality Council
Advanced Quality Resources
Jennifer Drago is the Executive Director of Advanced Quality Resources, a Quality Systems and Regulatory Consulting firm, and a Quality Auditor. She has over 15 years of combined experience in Quality and Regulatory Affairs in Blood Banking, Medical Devices, and Tissue & Organ Procurement. She has served as the AATB Quality Council Vice-Chair from 2017 to current.
She has previously worked as a Quality Systems Manager at an Organ and Tissue Recovery Agency. She received a BS degree in Physical Science from Kansas State University. She has a broad knowledge of tissue banking, working with all types of tissue establishment from recovery through distribution. 
Jennifer is a Certified Tissue Bank Specialist (AATB), Certified Quality Auditor (ASQ), and a Certified Manager of Quality and Operational Excellence (ASQ). She also has her Six Sigma Yellow Belt Certification and was a Six Sigma White Belt Trainer.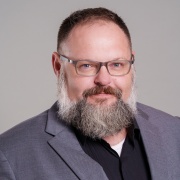 Louis Jares
Recovery and Donor Eligibility Council
MTF Biologics
Louis Jares is an Education Director with MTF Biologics. Having been in the tissue banking industry for almost 26 years, he began his work in the field of donation at the Mile High Transplant Bank in Denver in 1996 and has since also worked for Donor Alliance and The Rocky Mountain Lions Eye Bank.   
 
Louis has a Bachelor of Science in biology and is also a Certified Tissue Bank Specialist (1998), was a Certified Eye Bank Technician (2003-2021), is a retired Registered Diplomate with the American Board of Medicolegal Death Investigators (2006 & Retired 2021), and an affiliate member of the National Association of Medical Examiners (2009) where he is the official moderator of educational offerings since 2020. He has participated in several committees and projects over the years, including the AATB Accreditation and Education Committees, the Donor Alliance Mortuary Resource Committee, tissue banking consultation in Canada (Blood Center of Canada Education Modules), Republic of Colombia, Germany, Bulgaria, and the Netherlands.
He has participated on several AATB Councils and Committees over the years, including the Education Committee, the Birth Tissue Standards Working Group, and is currently the RADE Council Chair. Louis also has presented at several AATB Annual Meetings and on the CTBS Exam Preparatory Courses.