2019-2021 Executive Committee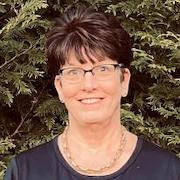 Diana Buck, CTBS
Chairperson
New England Donor Services, Inc.
Diana Buck has spent 40 years in not-for-profit leadership roles, the past 20 years in the field of tissue banking. Currently, as the Senior Vice President of Tissue Donation Services at New England Donor Services, (formerly New England Organ Bank) Diana is committed to mentoring the next generation of leaders in her organization and beyond. Diana has been an active and engaged member of AATB, volunteering time in support of a variety of projects, maintaining her CTBS and as an elected member of the AATB Board of Governors since 2013.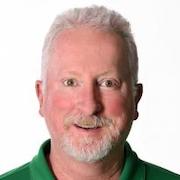 Louis Barnes III, CTBS
Immediate Past Chairperson
Vivex Biomedical, Inc.
Lou Barnes is a 31 year veteran of the tissue banking industry, currently serving as President & COO of Vivex Biologics, Inc. Prior to Vivex, Mr. Barnes worked with other leading tissue banks, both in the for-profit and not-for-profit sectors. Mr. Barnes holds an undergraduate degree from the University of Georgia, a graduate degree from the University of Alabama, and the Certified Tissue Bank Specialist designation.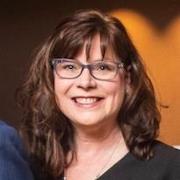 Ronda Horstman
Chairperson-Elect
Ronda Horstman has been in the organ and tissue donation field for over 25 years. As a Certified Tissue Banking Specialist and an active member of AATB, she has served as the Chair, Vice-Chair, and Secretary of the Recovery and Donor Suitability Council, a Coach for the Emerging Leader's Program, and a member of both the Communications and Accreditation Committees. In 2000, she was awarded AATB's Peer Recognition Award for Public and Professional Relations. She has served on the Advisory Council and is currently serving as a Board Member for Donate Life America. Ronda is a graduate of the University of Texas at Arlington, where she earned a Bachelor of Science degree in Interdisciplinary Studies, focusing on Medical Management and a minor in Business Administration.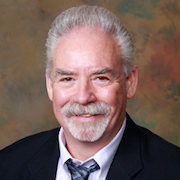 Jeff Cox, CTBS
Secretary-Treasurer
United Tissue Resources
Jeff Cox has over 30 years of experience in tissue and eye banking, having been both a certified tissue bank specialist and certified bereavement specialist. He is a current chair of the American Board of Tissue Banking Committee, current member of the Finance Committee and is a coach for the AATB Emerging Leaders Program. He was previously a member of the AATB Ethics, Accreditation, Standards, and Program Committees, as well as the former Secretary of Council of Accredited Tissue Banks and Donor Suitability Council. He is also a member of the Association for Death Education and Counseling and the Association of Perioperative Registered Nurses, holds a Master's Degree in Biochemistry with Bachelor's in Chemistry and Biology and is the Chief Operations Officer for United Tissue Resources.
2019-2021 At-Large Governors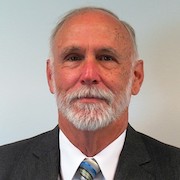 Michael Bergevin, MD
Dr. Bergevin is the former Senior Medical Director for LifeNet Health. He is board-certified in Anatomic/Clinical Pathology and Pediatric Pathology and has been in tissue banking for more than 15 years. He is presently serving on the AATB Physician's Council and the Certification Committee. He has served in the past as a member of the Scientific and Technical Affairs Committee (STAC), Planning Committee and Accreditation Committee.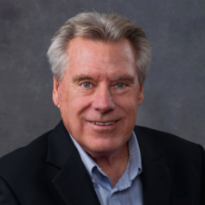 Glenn Greenleaf, BA, CTBS
LifeCell Corporation, an Allergan Affiliate
Glenn has served as LifeCell's Director of Tissue Services since 1994. He is responsible for establishing, developing, and maintaining tissue procurement sources for LifeCell. Prior to joining LifeCell, Glenn was the Director of the Regional Tissue Bank at the University of California, San Diego and served on the staff of the UCSD Regional Burn Center. Receiving his CTBS in 1989. Glenn has been actively involved with the AATB since 1986. He has served as a member of the Board of Governors and on various committees.
Tissue Policy Group Representative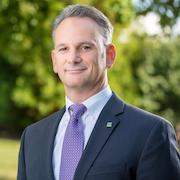 Joe Yaccarino
MTF Biologics
Joe Yaccarino is the President and Chief Executive Officer of MTF Biologics. Joe joined MTF Biologics in 1997 as one of its first engineers, developing new spinal grafts, which led to significant growth for the organization.Prior to his CEO role, he served as Executive Vice President of Processing Operations, overseeing departments including processing, distribution, engineering, spinal product development, logistics and supply chain. Joe has been in the Medical Device field for over 27 years and currently sits on the Entrepreneurs in Residence Board at Stevens Institute of Technology and the Advisory Board for the New Jersey Sharing Network. A native of New Jersey, Joe received his Bachelor of Science in Mechanical Engineering from Stevens Institute of Technology in Hoboken, NJ, and a Master of Business Administration in Marketing/Finance from Pennsylvania State University.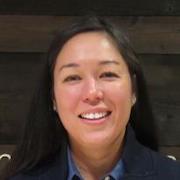 Catherine Hankins
Co-Chair, Accredited Tissue Banks Council
LifeCenter Northwest
Catherine Hankins is the Director of Tissue Donor Services for LifeCenter Northwest. After discovering the world of tissue donation, she knew she had found her career path. Previously, Catherine held various positions within ARORA, the Arkansas Regional Organ Recovery Agency, including Recovery Coordinator, Organ and Tissue Administrator On-Call, Manager of Tissue Recovery and Communications Center. Over the past 18 years, Catherine has been a member of the AATB RADE Council, participated in workgroups to develop AATB Guidance documents, and, most recently, been a member of the AATB Accreditation Committee.
Catherine likes to lead by service. She believes service is at the heart of our work. Catherine is proud to serve as a Co-Chair of the Accredited Tissue Bank Council. She feels it is an exciting opportunity to help shape and influence our industry in a progressive and positive way.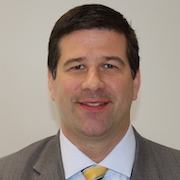 Dan Lunn
Co-Chair, Accredited Tissue Banks Council
Nevada Donor Network, Inc.
Dan Lunn has spent the past 23 years in the transplant field. Throughout his career, he has held various positions in senior leadership and clinical roles with tissue banks, OPOs, eye banks, and tissue processors. Currently, Dan serves as the Vice President of Tissue Operations at Nevada Donor Network. His past industry affiliations include Tissue Council Chair for the Association of Organ Procurement Organizations, and as a member of both the Board of Directors and Accreditation Board for the Eye Bank Association of America. Dan is a Certified Tissue Bank Specialist and Eye Bank Technician. He received an Advanced Management Certificate from Washington University in St. Louis, Missouri, and has Master's degrees in Business Administration and Health Sector Management from Arizona State University in Tempe, Arizona.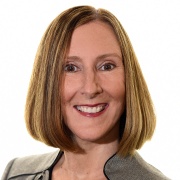 Patricia Darrigan, CTBS
Donor Family Services Council
Legacy Donor Services Foundation
Patricia Darrigan, CTBS, is the Director of Public Relations and Communications at Legacy Donor Services Foundation. Her role with the Foundation is to develop and lead a communication and relationship building plan that supports tissue donation activities in areas served by the organization. Some examples include donor memorials, bereavement/aftercare, donor awareness events, professional education for nursing and medical examiner staff, and public & media relations. 
Ms. Darrigan has over 27-years of tissue donation experience. Prior to her career in tissue donation, she worked in the operating room for 13 years with a specialty in Neurosurgery, Orthopedics, and Open Heart, where human tissue grafts were often used to treat patients. Her love in caring for donor families has always been held in high regard, and she does what it takes to assure that the needs of donor families are met.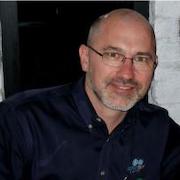 Brent Hazelrigg
Living Donor Council
ReproTech, LLC
Brent is a partner in ReproTech and serves as its President and Chief Executive Officer. Brent has more than 30 years of human sperm and embryo cryopreservation experience and two degrees from the University of Missouri, including a Master of Science in Reproductive Biology. Brent completed his graduate research with an innovative study of freezing and thawing techniques for embryos.
Prior to joining ReproTech in 2004, Brent served as the Division Chief Operating Officer and on the Board of Directors of the Genetics & IVF Institute, a fully integrated, comprehensive fertility and genetics services company. Brent is an active member of the American Society for Reproductive Medicine, American Association of Bioanalysts, International Society for Biological and Environmental Repositories, and the American Association of Tissue Banks (AATB). Brent has previously served on the AATB Board of Governors and the following AATB committees: Accreditation, Standards, Ethics/Bylaws, Finance, Membership, and Programs. 
Brent is also a partner in Frank/Hazelrigg Cattle Company LLC, a family-owned and operated beef genetics business in Missouri. In his spare time, he is a coach with the Columbia Wrestling Club, a youth wrestling club in central Missouri. He also serves on the Board of the Missouri Wrestling Foundation and Lizzy's Walk of Faith Foundation.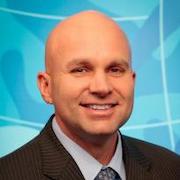 Mike Huston
Non-Transplant Anatomical Donation (NADO) Council
Science Care
Mike Huston is the Vice President of Laboratory Operations at Science Care. In this role, Mike oversees the daily operations of six labs throughout the country. This includes follow up on procedures, best practices, quality improvement, employee development, and facility maintenance. Prior to joining Science Care, Mike had most recently worked in restaurant operations and quality assurance, where he was responsible for profit and loss performance, quality and safety, customer satisfaction, new product initiatives, and the HR functions of these teams. Mike has served as the Vice-Chair of the AATB NADO Council, as well as on the AATB Accreditation Committee.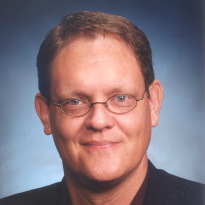 James Alexander, MD
Physicians Council
Community Tissue Services
Dr. James Alexander has been the Medical Director for Community Tissue Services and Community Blood Center of Dayton since 2003. Prior to his time there, he served as Medical Director for the American Red Cross. Dr. Alexander is currently serving as Chair of the AATB Physicians Council. He has previously served as Secretary for the council and has actively participated in many of the council's Panels and workgroups.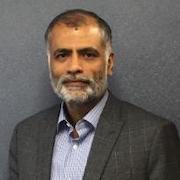 Uzair Rajput
Processing and Distribution Council
Instant Systems, Inc.
Uzair Rajput is the Chief Operating Officer at Instant Systems, Inc, the world's leading provider of highly effective packaging systems for Human Tissue Banking, Cell Therapy, and Medical Devices situated in Norfolk, VA. In this role, Uzair leads the organization in achieving company goals, both long and short term. Uzair supports the CEO in leading the day-to-day operations and is responsible for organizational changes to realign company culture and drive improvements throughout the organization. He is accountable for Production, Quality and Safety, R&D, Supply Chain, Distribution and Services.
Uzair is a long-term and active member of the American Association of Tissue Banks and is currently a member of the Standards Committee (2016 to date). Prior to this, Uzair served on the Accreditation Committee for a full term from 2012 to 2015. Uzair also helped write the first packaging guidance document (No. 9) for AATB membership. Over the years, Uzair has presented at various AATB meetings on Quality/Safety and Efficiency (LEAN).
Uzair holds an MS in Mechanical Engineering and is a LEAN Six Sigma Black Belt. Uzair is an avid practitioner of LEAN with over ten thousand hours of hands-on experience in LEAN and Quality. Prior to joining Instant Systems Uzair spent nearly a decade at a leading Human Tissue Bank with progressively increasing responsibilities, particularly in the field of Quality and Continuous Improvements.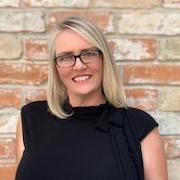 Jennifer Drago
Quality Council
Advanced Quality Resources
Jennifer Drago is the Executive Director of Advanced Quality Resources, a Quality Systems and Regulatory Consulting firm, and a Quality Auditor. She has over 15 years of combined experience in Quality and Regulatory Affairs in Blood Banking, Medical Devices, and Tissue & Organ Procurement. She has served as the AATB Quality Council Vice-Chair from 2017 to current.
She has previously worked as a Quality Systems Manager at an Organ and Tissue Recovery Agency. She received a BS degree in Physical Science from Kansas State University. She has a broad knowledge of tissue banking, working with all types of tissue establishment from recovery through distribution. 
Jennifer is a Certified Tissue Bank Specialist (AATB), Certified Quality Auditor (ASQ), and a Certified Manager of Quality and Operational Excellence (ASQ). She also has her Six Sigma Yellow Belt Certification and was a Six Sigma White Belt Trainer.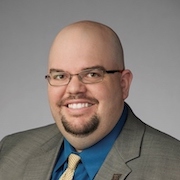 Brian Roe
Recovery and Donor Eligibility Council
Kentucky Organ Donor Affiliates — KODA
Brian Roe is the Chief Clinical Officer for Kentucky Organ Donor Affiliates (KODA). He oversees the strategic direction for all areas of organ and tissue donation in the KODA service area, including clinical staff, family support services and the KODA Donor Center. Prior to joining KODA, Roe was the Vice President of Tissue Services and Communication Center Operations at LifeGift Organ Donation Center in Texas. Prior to LifeGift, he held leadership positions with Community Tissue Services, Donate Life Indiana and LifeNet Health. He has an extensive affiliation with the American Association of Tissue Banks with various committees including the Program and Accreditation committees. He also most recently served as the Secretary of the Recovery and Donor Suitability Council, prior to becoming the Chair. Roe also had the opportunity to represent the AATB at European Association of Tissue Banks 25th Congress in Hannover, Germany in 2016 presenting on physical assessment.
Roe received his Bachelor of Science degree from Chowan University, in Murfreesboro, North Carolina and earned his Master of Science degree in Strategic Leadership from Black Hills State University, in Spearfish, South Dakota. He is a Six Sigma Lean Black Belt Professional and Certified Tissue Bank Specialist.