What is Musculoskeletal Tissue?

Musculoskeletal tissue refers to the bones of the skeleton, cartilage, tendons, ligaments, and other connective tissue. Some musculoskeletal tissue can be donated after death and processed into life-transforming grafts.
How is Donated Musculoskeletal Tissue Used?
Musculoskeletal grafts help support articulation, joint movement, and skeletal structure and are frequently used in joint replacement and repair, spinal procedures, sports medicine, jaw reconstruction, and other dental procedures. 
In many procedures, patients are able to choose if they would like to use their own tissues, called autografts, or receive donated human tissue. Autografting requires that the patient's own tissue be surgically removed, creating an additional surgical site. The use of donated human musculoskeletal tissue can restore function without creating an additional surgical site, thus reducing recovery time and reducing the risk of surgical site infection.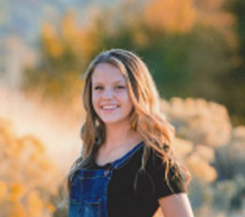 Denver Robinson was raised to value hard work and to give her all in everything she does. As a high-school student, that work ethic shines through. Denver plays basketball and softball and is a leader both on her school's student council and in the classroom. 
Denver ACL Recipient
Find establishments that are accredited for musculoskeletal tissue.