AATB is excited to announce that President and CEO Marc Pearce has joined the Donate Life America Board of Directors. 
Donate Life America is a 501(c)(3) nonprofit organization leading its national partners and Donate Life State Teams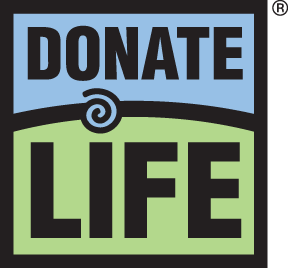 to increase the number of donated organs, eyes and tissue available to save and heal lives. Donate Life America manages and promotes Donate Life, the national logo and brand for the cause of donation; motivates the public to register as organ, eye and tissue donors; provides education about living donation; manages the National Donate Life Registry, and develops and executes effective multi-media campaigns to promote donation.
Donate Life America's Board of Directors is comprised of distinguished individuals from the donation and transplantation community dedicated to its mission to increase the number of donated organs, eyes and tissues to save and heal lives.
"Donate Life is an impressive brand promoting organ, eye, and tissue donation," said Pearce. "I am excited to join the Donate Life America Board of Directors and be an active voice for AATB accredited institutions and individual members, who work tirelessly serving their communities by saving and improving lives through tissue donation."
According to David Fleming, President & CEO of Donate Life America, "We are fortunate to have Marc's leadership on our board of directors. The DLA team and board are excited about Marc's decades of experience in association management and in the field of blood donation, and energized by his enthusiasm for the Donate Life brand. DLA is proud to continue our longstanding relationship with AATB to further our collaborative efforts to educate the public about the need and importance of tissue donation, and registering to be an organ, eye and tissue donor."
Pearce joined AATB as President and CEO in June 2020. He has had a distinguished career in the transfusion medicine and cellular therapies field, with decades of experience and knowledge, as well as a passion for member-focused organizations. For the past decade, Pearce served as VP, Business Systems for Creative Testing Solutions, the largest blood donor testing laboratory globally. Prior to that, Pearce worked for AABB and was the Chief Marketing Officer upon his departure.