AATB is proud to announce the winners of its annual Achievement Awards, recognizing exceptional individuals in the field of tissue banking. These prestigious awards are named after prominent figures who have made significant contributions to both the tissue banking community and AATB.
The 2023 AATB Achievement Award recipients are:
 
Jeanne C. Mowe Distinguished Service Award
This award honors an individual who has made significant contributions to tissue banking or transplantation, be it in research, education, or laboratory enhancement. The award also recognizes an individual's exceptional service to the Association or the field of tissue banking while demonstrating leadership qualities and willingness to provide their expertise to their peers or the Association.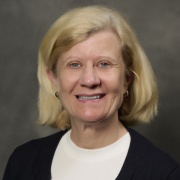 2023 Recipient
Linda Martin, Mid-America Transplant

Linda Martin is a remarkable professional with an extensive career spanning over 33 years, characterized by unwavering dedication to the field of tissue donation. As the current Vice President of Tissue Services at Mid-America Transplant, Linda has made significant contributions that have led to impressive growth in tissue donations. Her impact is evident in the organization's achievements, including a remarkable 921% increase in bone donors, a 320% surge in heart valve donations, and an impressive 288% growth in cornea donations.
Linda's leadership has been marked by thoughtful innovation, which has not only improved tissue authorization rates but also introduced advanced infectious disease screening processes. These innovations have resulted in a substantial 60% reduction in donor ineligibility discards. Her strategic vision has played a pivotal role in Mid-America Transplant's remarkable recognition with the prestigious Malcolm Baldrige National Quality Award not once, but twice.
Beyond her organization, Linda has generously chaired committees for industry associations, sharing her expertise and insights. She has also dedicated herself to mentoring emerging professionals, making a profound impact on the next generation of leaders in the field. Linda's enduring commitment to tissue donation has left an indelible mark, saving and enhancing countless lives through her heartfelt dedication and thoughtful leadership.
Kenneth W. Sell Memorial Award
In honor of Kenneth W. Sell, this award celebrates an individual who has made an important contribution to the advancement of tissue banking standards, the inspection and accreditation of tissue banks, and/or the education and certification of tissue banking personnel to guarantee the quality, safety, and availability of cells and tissue for transplantation.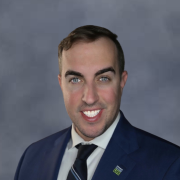 2023 Recipient
Michael Palmisano, Nevada Donor Network
Michael Palmisano has made significant contributions to advancing heart valve recovery post-organ donation, revolutionizing the field, and enhancing heart valve preservation and utilization after recovery. His visionary ideas and tireless efforts are reshaping transplantation outcomes and increasing the availability of life-saving tissues.
In his role, Michael has exhibited exceptional leadership in educating and training tissue team members while effectively managing a continuously expanding team. Additionally, he played a pivotal role during accrediting body audits, ensuring compliance with AATB and other standards.
Throughout his six years of service, Michael has consistently demonstrated a commitment to improving tissue recovery and skills training. His recent achievement includes orchestrating collaboration among cardiovascular processors to establish standardized criteria for post-organ heart valve recoveries. This accomplishment has resulted in a surgeon training guide that promotes awareness of recovery methods' impact on tissue recovery, ultimately leading to increased heart valve recoveries in post-organ cases.
George W. Hyatt Memorial Award
There were no nominees for the George W. Hyatt Memorial Award this year. 
These accomplished awardees exemplify the highest standards of excellence within the tissue banking field and have played pivotal roles in advancing the industry's goals. The winners will receive their awards and be honored at the 2023 AATB Annual Meeting.
Please join us in congratulating these remarkable individuals for their outstanding achievements. AATB remains committed to recognizing and celebrating excellence in tissue banking.