DE&I Is Not a Fad; It's Here to Stay - A must See Annual Meeting Session!
For industries to drive mission and individual organizational success, the future is unequivocal. Full integration of diversity, equity and inclusion must be a cornerstone of the foundation. Janice Whaley, CEO of Donor Network West, joins the AATB Annual Meeting to discuss how DE&I, as an organizational imperative, is not a trend, it's vital for growth.
Register for the Annual Meeting today and reserve your spot!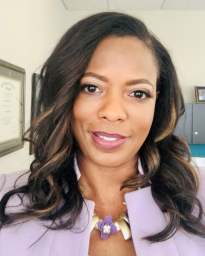 Janice Whaley, MPH, CPTC, CTBS, Chief Executive Officer, Donor Network West
Janice F. Whaley serves as the Chief Executive Officer of Donor Network West, the second largest OPO in the US, joining the organization in January of 2019. After her arrival, the organization substantially increased organ recovery performance across multiple metrics, saving hundreds of more lives. Her leadership, advocacy, and operational efforts, in both the state of California as well as the nation overall, serve as evidence of her passion. Prior to assuming the Chief Executive role at Donor Network West, Whaley held leadership and clinical roles in three other OPOs, achieving similar results. Whaley served as Chief Operating Officer of LifeShare of Oklahoma, essentially doubling the number of organ donors early on in her five-year tenure. Prior to her arrival at LifeShare, Whaley held the role of Managing Director of Clinical Operations at LifeGift in Houston, TX, where she managed the complex processes involved in working with 5 transplant centers and 24 transplant programs, leading the region to record-setting numbers of donors recovered. A committed advocate for donation, Whaley has served in multiple capacities on several donation and transplantation related national boards and committees, including serving as President of the Association for Multicultural Affairs in Transplantation (AMAT), being appointed by the Health Resources and Services Administration (HRSA) to serve as a faculty member for the 2012 National Learning Congress (NLC), appointed to serve on the Secretary of Health and Human Services (DHHS) Advisory Council on Transplantation (ACOT), and most recently appointed by the American Society of Transplant Surgeons (ASTS) as the Co-Chair of the Organ Recovery Collaborative Network (ORCN) ASTS/UNOS/AOPO Taskforce. In 2020 Whaley was recognized as one of the 100 Most Influential Women in Bay Area Business by the San Francisco Business Times. Whaley received a Master of Public Health from the University of Alabama at Birmingham and a post-graduate certificate from Harvard Business School, Executive Management Program. She graduated from Oakwood College in Huntsville, Alabama, with a Bachelor of Science in Biology and a minor in Chemistry. Whaley is dually certified in organ and tissue recovery through ABTC and the AATB, respectively.