Do supply continuity challenges keep you awake at night? Don't miss this Annual Meeting Session!
In the ever-evolving supply chain world, supply continuity challenges keep business leaders awake at night. The COVID-19 pandemic has brought on an entirely new set of supply chain challenges. Uzair Rajput, COO of Instant Systems, Inc., joins the AATB Annual Meeting for "Rethinking My Supply Chain," a session that discusses the importance of engaging your supply chain partners to create stronger alliances.
Register for the Annual Meeting today and reserve your spot!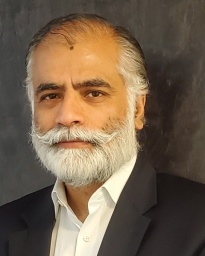 Uzair Rajput, MS, LSSBB, Chief Operating Officer, Instant Systerms, Inc.
Uzair is the Chief Operating Officer at Instant Systems, Inc., the world's leading provider of highly effective packaging systems for Human Tissue Banking, Cell Therapy, and Medical Devices situated in Norfolk, VA. He is responsible for maintaining an effective Supply Chain through all value streams. Uzair is also a long-time active member of the American Association of Tissue Banks and currently serves as a member of AATB's Board of Governors, Standards Committee, and is the Chair of the Processing and Distribution Council. Prior to this, Uzair served on the Accreditation Committee. Uzair has also helped write the first packaging guidance document (No. 9) for AATB membership. Uzair holds an MS in Mechanical Engineering and is a LEAN Six Sigma Black Belt. Uzair is an avid practitioner of LEAN with over ten thousand hours of hands-on experience in LEAN and quality. Prior to joining Instant Systems, Uzair spent nearly a decade at a leading Human Tissue Bank with progressively increasing responsibilities, particularly in quality and continuous improvements. From the early stages of his career, Uzair was immersed in product safety, quality, supply chain management, and LEAN thinking. Later, Uzair continued to partake in quality management and LEAN-based transformation within the tissue banking industry, working with and training all types of groups within the tissue donation community.