Council-Driven Programming
The 2022 AATB Annual Meeting promises to deliver limitless opportunities to learn and grow with an inspiring keynote speaker and an agenda packed with council-generated content. Every conference session you attend is an opportunity to listen, learn, and have your questions answered by industry experts. Click through the tiles below to learn more about each council-generated educational track.
The Accredited Tissue Banks Council (ATBC) gives members the opportunity to discuss and weigh in on AATB and industry hot topics. From COVID-19 to Monkeypox and everything in between, this year, the ATBC is empowering members to connect with Medical Directors, AATB, and each other. To learn more about key changes at AATB, like the Standards Rebuild Project, or to see how you can participate in ATBC's data reporting initiative, check out the ATBC at the AATB Annual Meeting.
ATBC educational sessions include*:
Ask the Medical Director: Today & Tomorrow Perspectives
Tissue Bank Data Reporting
Connecting with AATB
*Session titles as of 8/2/22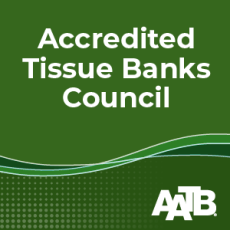 Donors and donor families are at the heart of everything we do. This year's Donor Family Services Council (DFSC) track is designed to help family aftercare professionals improve the services provided to donor families. This year's sessions will focus on engaging families for volunteer opportunities, collaborating with funeral homes to improve aftercare, and identifying gaps and opportunities to connect donor families with recipients.
DFSC educational sessions include*:
Family Services: The Opportunity to Connect with Recipients
Volunteering and Donor Family Engagement
Aftercare and Funeral Home Collaboration
*Session titles as of 8/2/22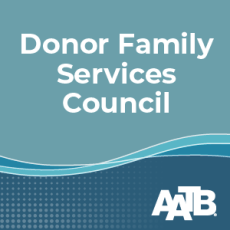 During the last AATB Annual Meeting, attendees heard about options for uterus transplant from deceased or living donors as a possibility to restore fertility potential in cancer patients. Now there could be the ability to use 3D printing to overcome reproductive concerns after ovarian removal. This amazing technology could change how living donors are utilized moving forward, improving fertility potential in many young cancer survivors.
Living Donor Council educational sessions include*:
As the Medical Director: A Round Table Discussion on Living Donor Tissue
Stem Cells and Fertility
Birth Tissue Donor Story: Donor Mom and Recipient
*Session titles as of 8/2/2022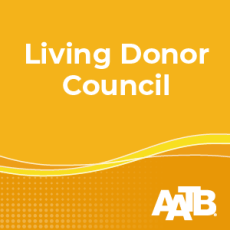 This year's Non-Transplant Anatomical Donation (NADO) Council track sessions represent the eclectic interests and unique concerns of NADOs, their partners, and the AATB membership. While NADOs still strive to educate others on their operations and how they impact education, training, research, and development, the council felt that they also wanted to offer presentations that addressed self-care and being an effective leader; both of which can be extremely difficult to maintain during unprecedented times, like these recent years.
Non-Transplant Anatomical Donation Council educational sessions include*:
Dynamic Leadership in Uncertain Times
What the Whole is a NADO?
It is OK to be Selfish
*Session titles as of 8/2/2022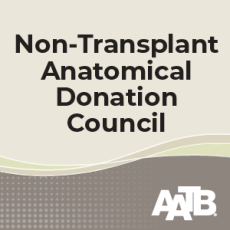 The Physicians Council annual meeting educational sessions are open to anyone interested in learning about various topics ranging from amniotic tissue usage to understanding how certain drugs can impact donor eligibility evaluations. In addition, there will be a session on the 2021 Mycobacterium tuberculosis transmission with experts presenting on how our Physicians Council developed their recommendations for membership based on clinical experience and an in-depth literature review from the past 40 years. Education is at the forefront of all Physician Council sessions and meetings to inform and advance the knowledge of our members. Please join us as we present our educational sessions.
Physicians Council educational sessions include*:
Clinical Uses of Amniotic Tissues
Mycobacterium tuberculosis - Physicians Council Mtb Recommendations
Implications of Drugs Altering Landscape of Donor Eligibility
*Session titles as of 8/2/2022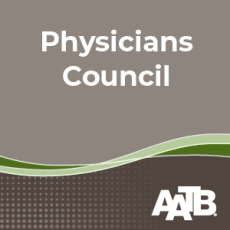 This year's Processing & Distribution Council track sessions will provide the audience with an exciting tour of the complexities of managing operations effectively. Our educational sessions will provide attendees with proven ways and tactics of minimizing the impact of fluctuations and disruptions in supply chains and executing LEAN process improvement initiatives. 
Processing & Distribution Council educational sessions include*:
So You Don't Think You Have Enough Space
S&OP for Successful Supply Chain Performance
"I Need a Permit??" – Planning for a Core Shutdown
*Sessions titles as of 8/2/2022
The Quality Council Track sessions were created as interactive and immersive experiences in which concepts build on one another during each of the sessions. 
Complementary to the 2021 annual meeting on the fundamentals of risk, the Quality Council's 2022 sessions take our audience to the next level in understanding and applying the Quality Improvement / Process Validation interrelationship. Our sessions have been crafted for all skill levels of attendees, from those being introduced to quality for the 1st time to our seasoned quality professionals! 
Quality Council educational sessions include*:
Process Improvement: The Bread Experiment – Can You Fill All the Cups?
Risk – Go Beyond Guessing
Process Validation: The Quality Perspective
*Session titles as of 8/2/2022
RADE council will have three tracks dealing with donor eligibility, DRAI Assessment, and Evidence based practices. Track one titled, Donor Eligibility and Challenges: Screening to Release, will be a panel-based discussion with panelist from different organizational perspectives within the donor eligibility process. Track two titled, DRAI Competency Assessment, will be a four-speakers presentation on the highlights of the work the RADE council completed on the DRAI question flow charts and then participants will be taken through a mock DRAI audit and review with having them score the competency level of the coordinator conducting the DRAI and then teach them how to give feedback. The final track titled, Why We Do What We Do: Evidence based practices, presented by Dr. Ralph Powers will be a look into why we do things because we always have. Is there an opportunity to look at current data and re-evaluate? How were processes set, when, using what data? 1. Timing for donors (24-hour limit, cooling limits, processor specific tissue times. 2. Order of recovery.
RADE Council educational sessions include*:
Why We Do What We Do: Evidence Based Practices
Interactive DRAI Competency Assessment
Donor Eligibility & Challenges: Screening to Release
*Session titles as of 8/2/22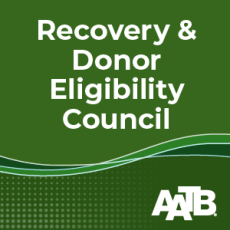 Join a Council - Win a Prize! 
If you haven't joined a council yet, venture into the exhibit hall between sessions and visit the Council Showcase. The Council Showcase is an opportunity to learn more about AATB's Councils, what they have in the works, and how you can join. Everyone who joins a council at the AATB Annual Meeting will be entered into a drawing to win a prize!
ABOUT THE 2022 ANNUAL MEETING
The 2022 AATB Annual Meeting offers unparalleled opportunities for networking, learning, and fun - a true investment in yourself, your career, and your company.