Tissue recipient, Kim McMahon, will represent AATB as a rider on the 2022 Donate Life Rose Parade Float. Kim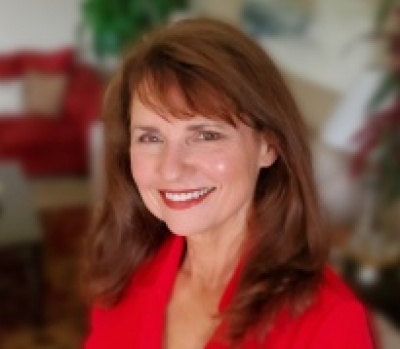 was nominated for this opportunity by LifeNet Health, an AATB-accredited organization headquartered in Virginia Beach, Virginia. 
Kim's involvement in organ, eye, and tissue donation began when her 16-year-old son William suddenly needed a liver transplant near the end of 2004. William had been a healthy, active honor student, but after contracting flu-like symptoms, it was determined that William was in full liver failure. He was flown to Shands Hospital in Gainesville, Florida, where he received a life-saving transplant. Five months later, William required a second liver transplant. Unfortunately, he passed away in May of 2005 before a donor liver could be found. 
In 2021, at the age of 63, Kim underwent an eight-hour spinal fusion surgery. It was during this surgery that Kim received donor bone to repair and strengthen her spine. Her procedure was a success, and Kim was able to resume her career as an international flight attendant. She is currently in her 45th year with Delta Air Lines. The process of organ, eye, and tissue donation has come full circle in Kim's life! She is beyond grateful to her donor for providing the necessary bone that has allowed her to actively resume her life and career.