We're excited to announce that tissue recipient PJ Williams has been selected as the AATB representative on the 2018 Donate Life Rose Parade Float!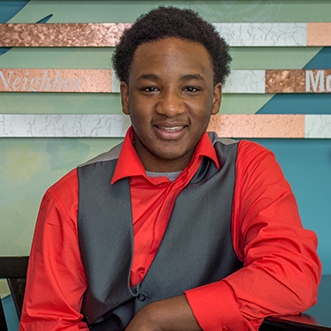 PJ was diagnosed with a tumor in his tibia at just eleven years of age. A biopsy revealed the devastating news as PJ had an osteosarcoma, bone cancer. PJ received his treatments and chemotherapy at the Cleveland Clinic where he was hospitalized until late August of 2012. He then found out that over 97% of his tumor had been eliminated by the chemo and that a new tibia was available for him thanks to a tissue donor.
"Donors are heroes," PJ says. "To give away something like that, well, I really don't have any words for it. They just are heroes."
Thanks to his treatment and the donated musculoskeletal tissue, PJ is back in school and can be active in gym class and play alongside his friends again. PJ also enjoys playing golf and bowling and participated in the 2016 Transplant Games of America in Cleveland. Since receiving his transplant, PJ has also been an active Lifebanc volunteer and ambassador.
PJ was nominated by Lifebanc, an AATB-accredited facility based in Cleveland, Ohio.