Tissue recipient, Jim Vidas, will be representing AATB as a rider on the 2020 Donate Life Rose Parade Float. Jim was nominated for this opportunity by Washington Regional Transplant Community, an AATB-accredited organization based outside of Washington, DC.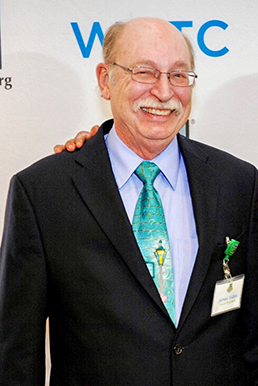 In November 2011, Jim was the victim of a house fire that severely burned his upper body, face, and head. Jim is alive today thanks to donated tissue. After the fire, he spent several weeks in Washington Hospital Center's burn unit, requiring four skin graft surgeries to survive. 

However, the worst pain he experienced was the loss of his wife, Sandra, who died in the fire. This pain is with Jim every single day of his life, and he always honors her memory when he shares his story with others. Jim credits his donors for saving his life. He is also grateful for the medical staff who cared for him. Today, Jim promotes organ, eye and tissue donation as a Donate Life Ambassador, inspiring others through his life's story.