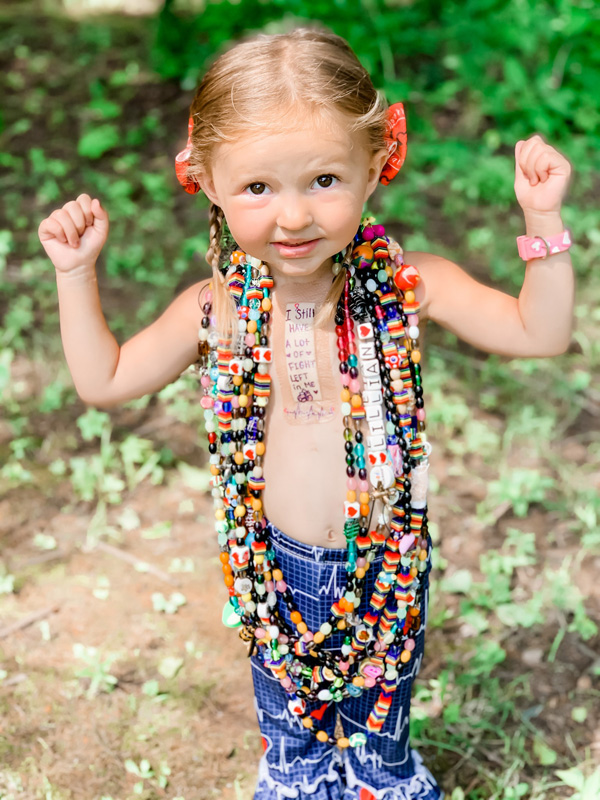 Heart Valve Recipient
Lillian is an outgoing 3-year-old who loves to play with her big sister, dance, make up songs, and play with her stuffed kitty. Looking at her, you would never know all she has been through and what her future holds. 
Lillian was born with multiple congenital heart defects. Her pulmonary artery did not reach her heart's right ventricle — blood could not flow to her lungs. At just five days old, she underwent her first heart surgery. Lillian's infancy was so much different than that of her older sister. Her parents weren't able to hold her when she was first born, they couldn't pick her up under the arms, and they had to do everything in their power to keep her from getting sick, as her heart wouldn't have been able to handle an illness. Those first few months of her life were filled with many doctor appointments, infections, more surgeries, and even cardiac arrest. 
At seven months old, Lillian received a conduit made from a donor heart valve. Following her transplant, Lillian's overall health improved. She continued to grow, getting stronger and healthier every day. Life just started to seem so much more normal. 
Lillian and her family feel fortunate to have met her donor's family and learned more about her donor. "We could never find the words to express our gratitude and love for our donor families. Thanks to their generosity, Lillian is able to live a longer life." Said Lillian's mom, Sarah. Tissue donors save lives.
Due to the nature of Lillian's heart defects, she is currently waiting for her next heart surgery, where she will again rely on a donor's generosity to save her life.