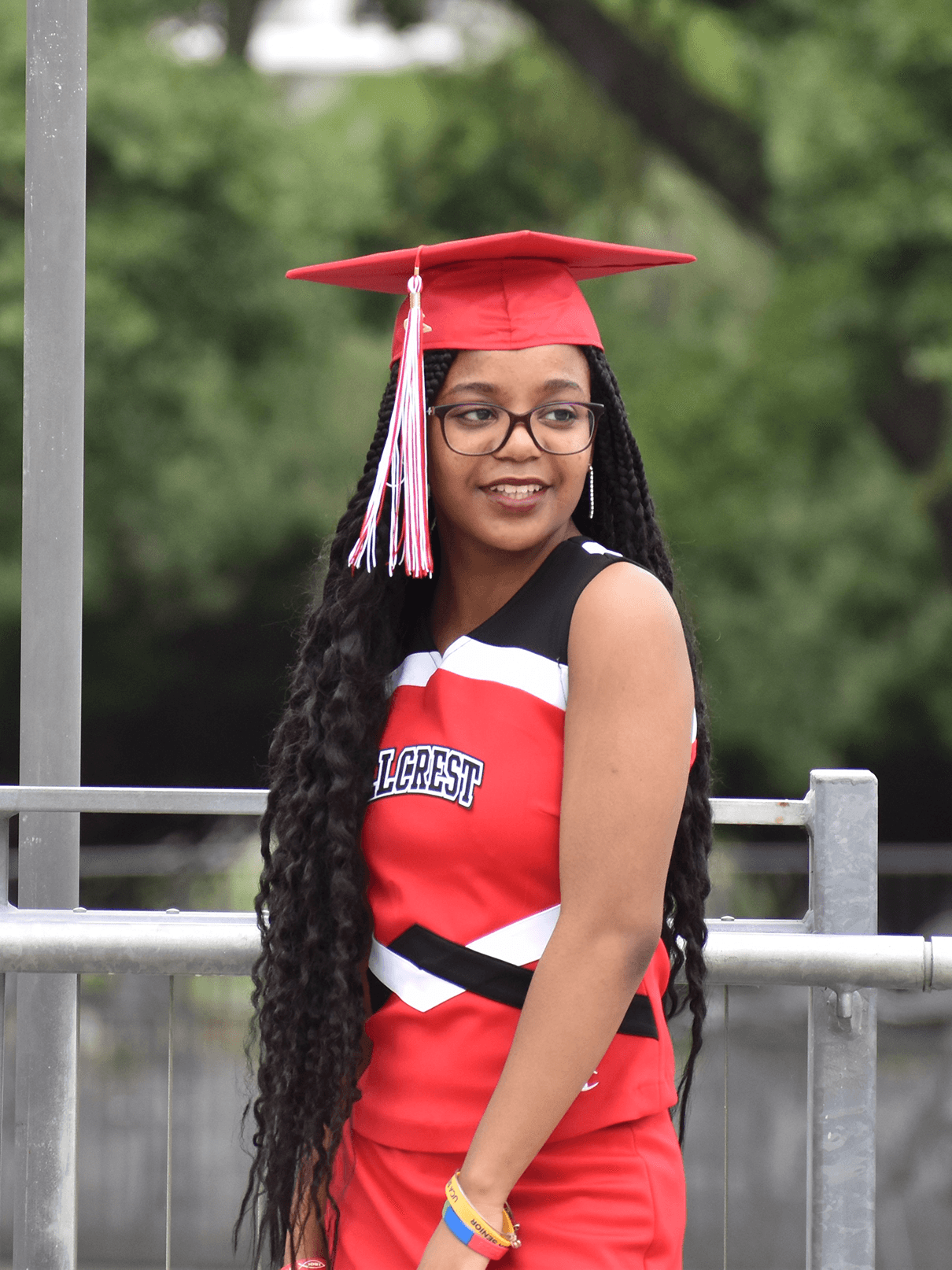 Heart Valve Recipient
Growing up with a heart condition, Tanasia always worried about whether her heart would be ok, even doing the most simple things. Tanasia was born with a heart defect called Tetralogy of Fallot, a condition where you're born with a hole in your heart. She had her first surgery at three months old, a day she says was likely the worst day of her family's lives.
At the age of six, because her family members are big football fans, she was introduced to cheerleading and dance. Cheering and dancing were some of the only things she could do that didn't put too much of a strain on her heart. She soon found that her whole world revolved around the sport, so much so that she couldn't imagine herself not cheering or dancing.
In middle school, Tanasia's cardiologist told her and her mom that she'd likely have to have another surgery. Tanasia worried more about not being able to cheer than she did about her own health. She found herself stuck and not knowing what to do.
At the age of 14, Tanasia underwent a pulmonary valve replacement and received a donor heart valve. Her surgery was in the middle of the summer, and she had to quit cheering. A week after surgery, she was readmitted to the hospital with a fever. It was at that point that she really started to worry about her health. She was scared to do anything. Tanasia missed cheering but feared that if she started back, something would happen, and she would get sick again.
By the time she was a junior in high school, her family had moved to Texas. Texas was big into football, and so, of course, cheer was big too. Tanasia watched from the sideline and pitied herself for not being able to do what they could. With much encouragement from her family, Tanasia tried out for her high school cheer team in her senior year and made varsity. Although she was still really nervous, she jumped back on the train.
Soon after getting back into cheer, Tanasia was honored to get to meet her donor's family. She was nervous and didn't know what to say, but her donor's family embraced her and told her all about her donor, their daughter. "They told me what she was like, which made me realize how lucky I was to have received the blessing of her donation. I realized I shouldn't take my surgery for granted, and that I should live my life fully with no regrets," Tanasia said. "I am now able to do what I love and more. Being able to talk to my donor's family opened my eyes to the magnitude of the blessing that was bestowed upon me."
Tanasia is now a happy and healthy 19-year-old, cheering in college and doing the things she loves.